Decorative glass doors can play a huge difference in the style of your home, not just exterior, but the interior as well! Besides being a great unique addition to your home, CGD's  doors can help you create the perfect balance in transition from one room into another, while maintaining the privacy between them.  Let us help you create beautiful, elegant, stunning, and one of a kind first impression. They can be used for any room in a house, as well an office. Besides the obvious beautiful features of the glass frameless doors, there are other great benefits to them. One, being the fact that there is so much more light flow into the room. With more light, the room appears bigger and brighter, giving a visual of a warm inviting home or office. There are many types of materials that can be used for your glass door. It could be completely see through or with just a little bit of a shadow to it. It could have designs, letting you stay in your office with a door shut while still being able to see everything that is going on around you. It could also be complete opposite. While still allowing light flow in, the inside of the room is not visible. Decorative glass doors are a sophisticated, finishing touch to any room, making it look unique, complete, and beautiful.
Decorative Glass Doors we recently created for our clients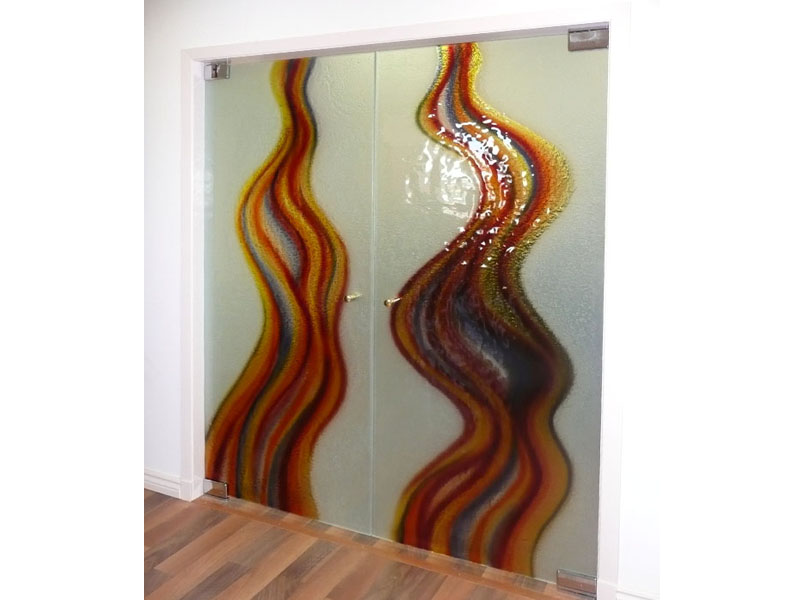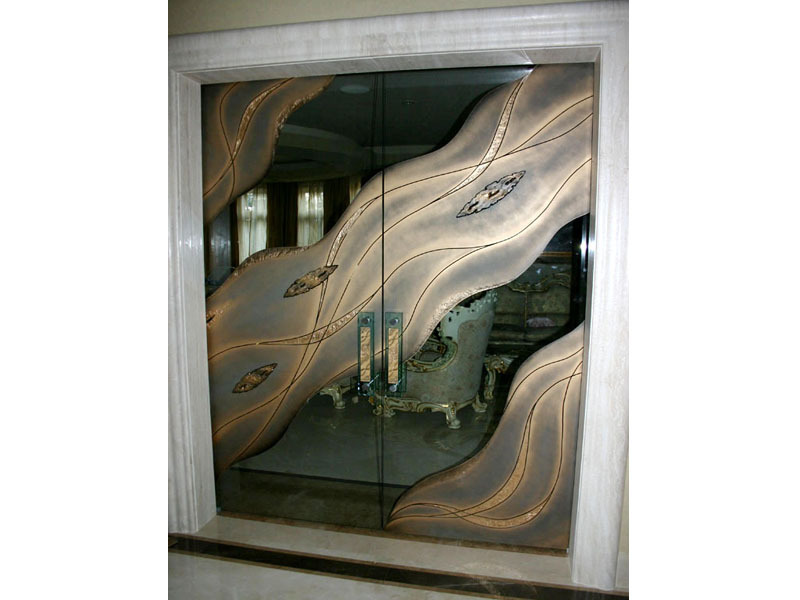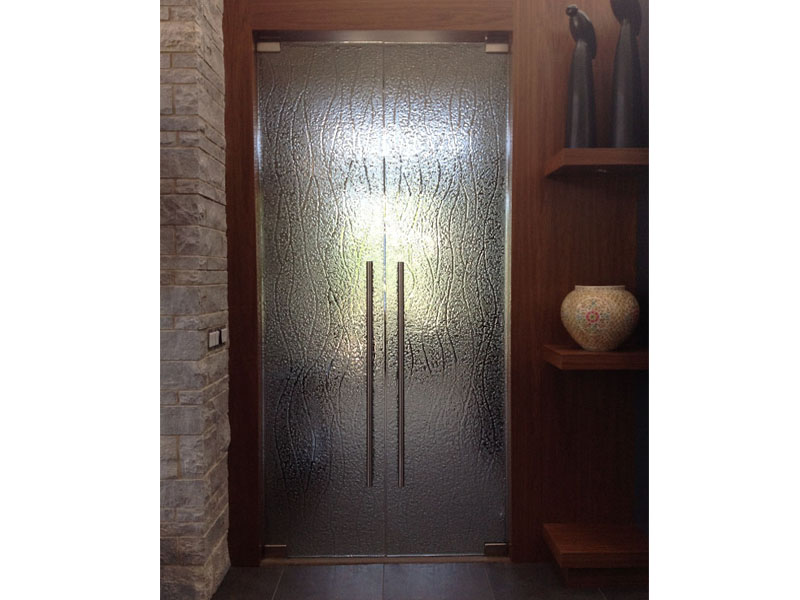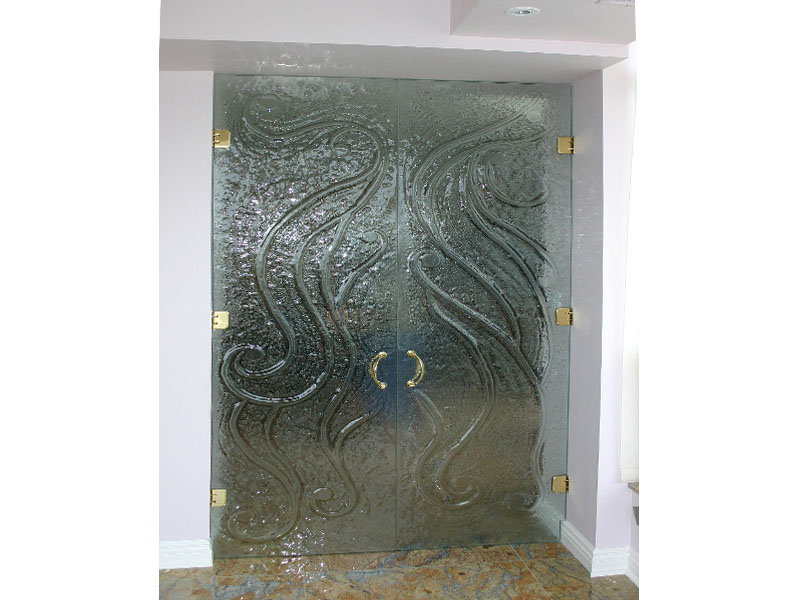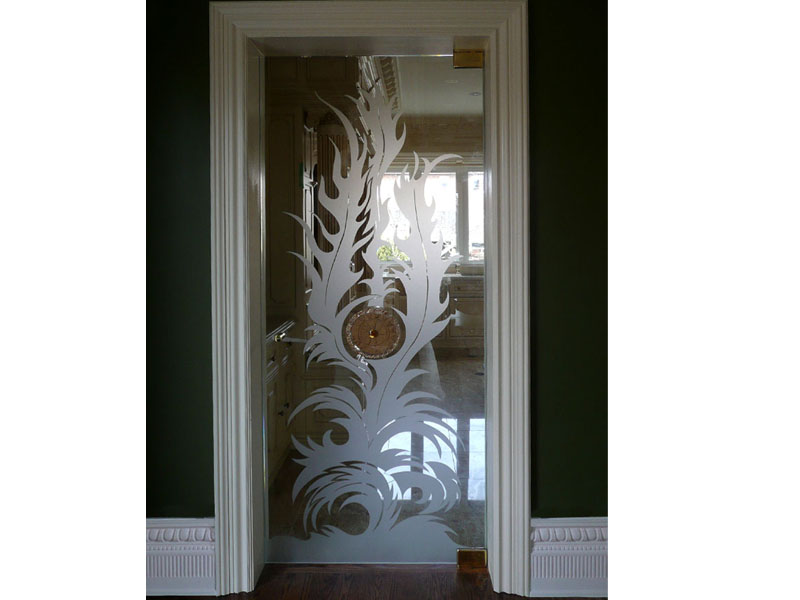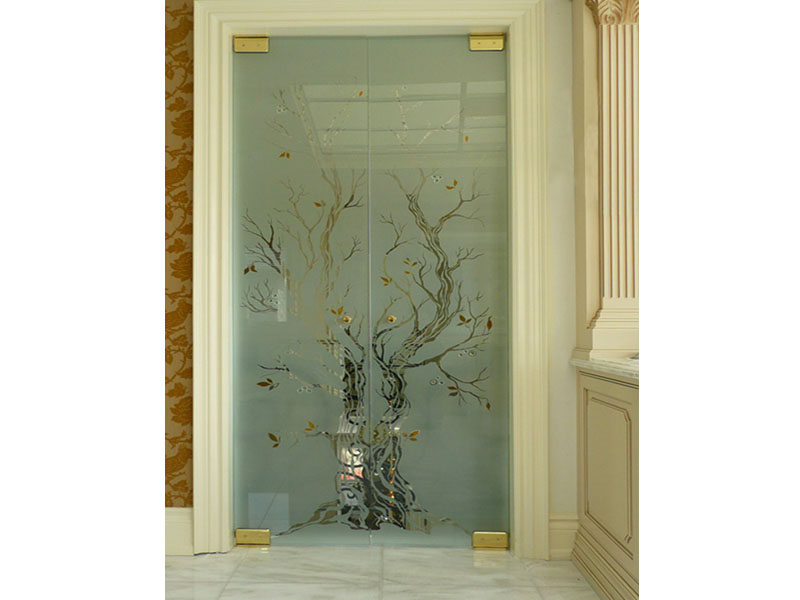 Create Your Own Decorative Glass Door!
[maxbutton id="1″]