CGD's glass bathroom countertops give you that "complete" look and feel. To create a "water" theme in your bathroom just use our Aqua Clear or Ultra Clear glass with Melting Ice texture. It will give your bathroom countertop a look of rigid water, and by adding creative textured edges, the countertop will be even more dramatic. You could also use LED or RGB lights to create more color and effect for your bathroom countertop. As shown in some of our examples, the glass can also be back painted with any color from our chart or Benjamin Moore's paint chart. The possibilities are endless, just use your imagination and let our specialists finish your dream.
Glass Bathroom Countertops we have recently created for our clients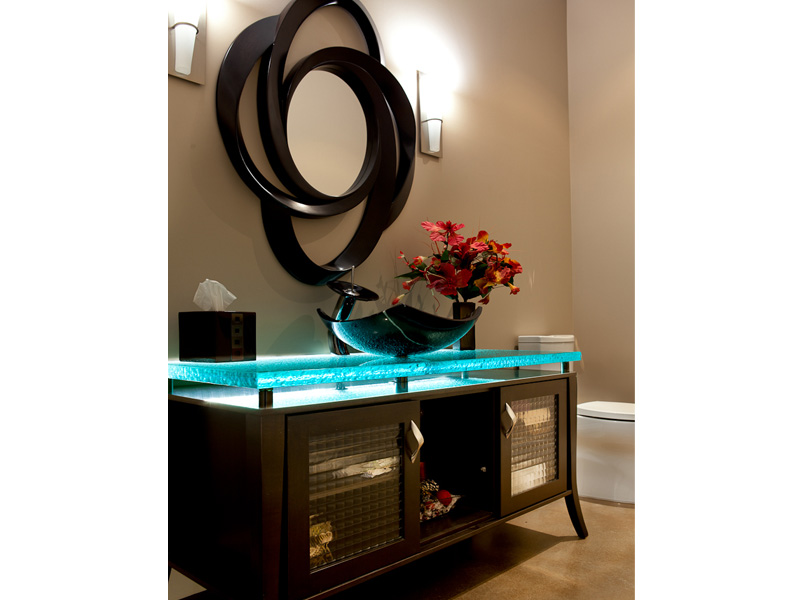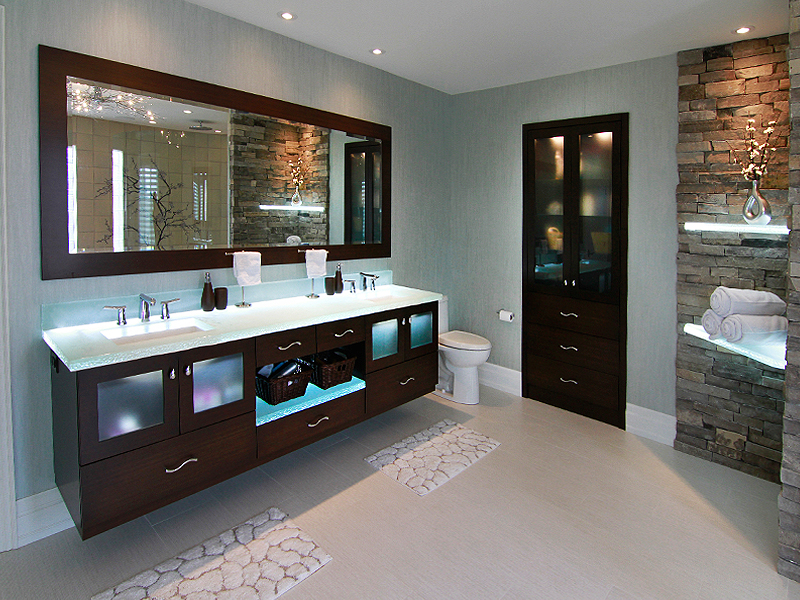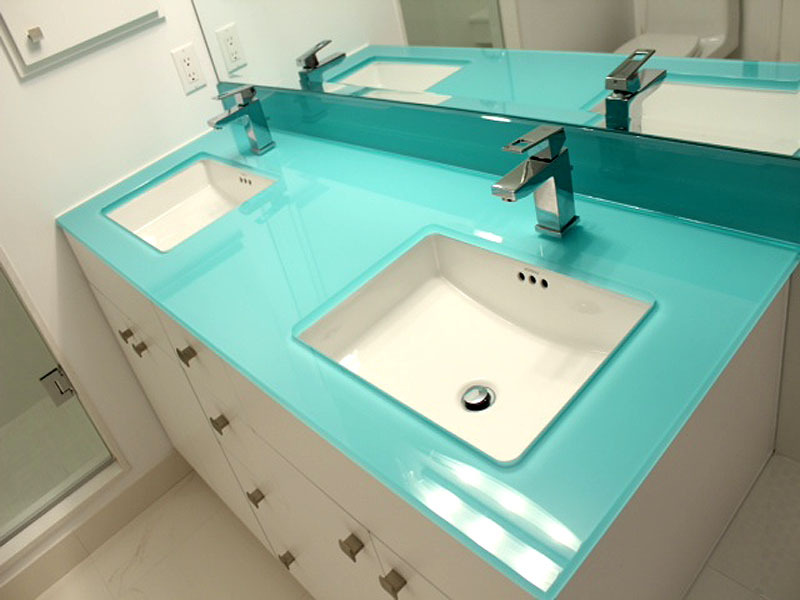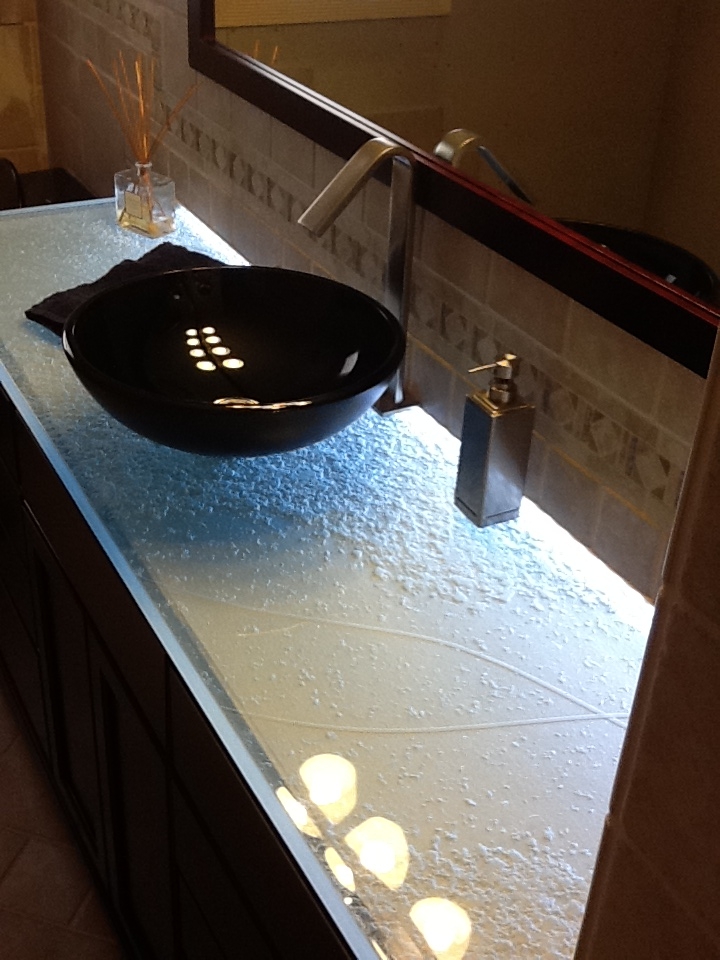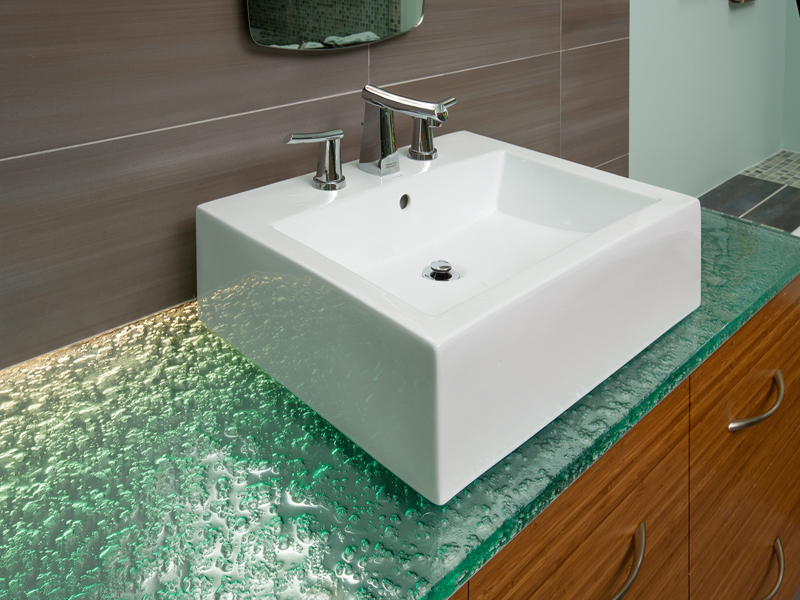 Create Your Own Glass Bathroom Countertop !
[maxbutton id="1″]