CGD's kitchen glass countertops for islands as well as the kitchen countertops are functional, durable, stain resistant, not porous, and to top it all off, beautiful. Kitchen islands are a centre piece of the kitchen, and with CGD's custom made products, you will be sure to have something no one else will. It is eye catching and breath taking to see these countertops on kitchen islands, specifically with the LED lights glowing. Many customers use a "white onyx" finish for their glass countertops or islands because of its practicality, uniqueness, and beautiful light distribution. This particular finish is not only pleasant to the eye, but is also tempting to feel it. A glass kitchen island countertop can complete the look of your project.
Glass Kitchen Islands we have recently created for our clients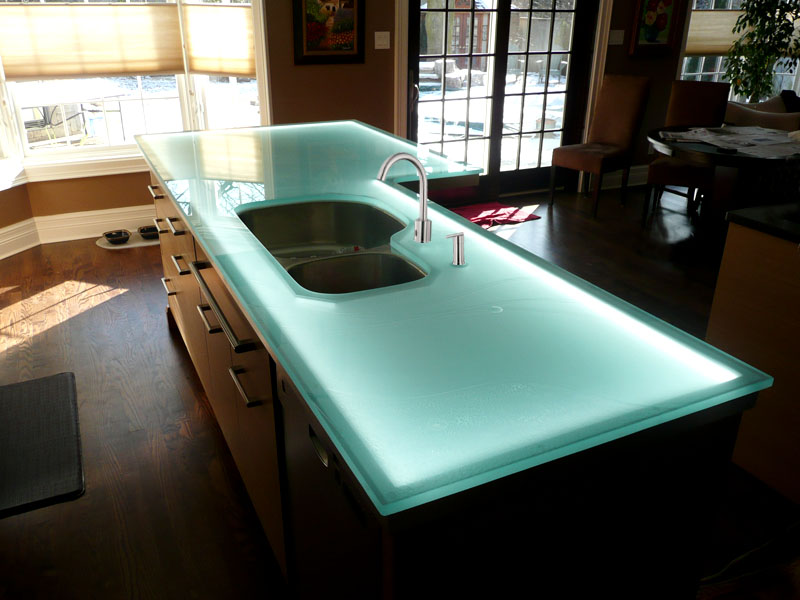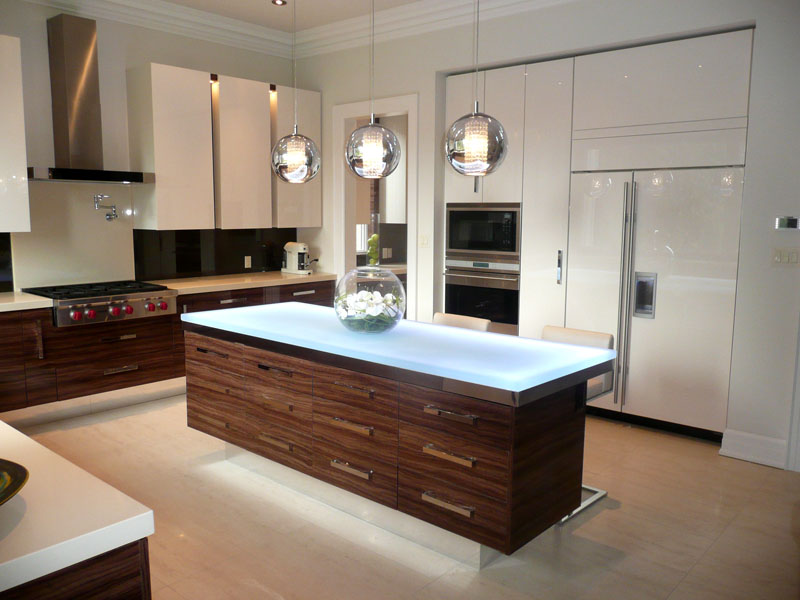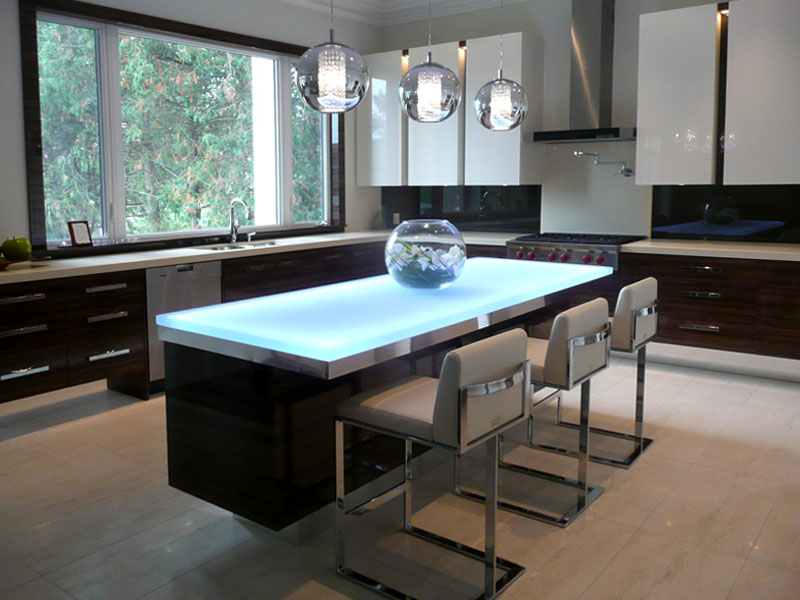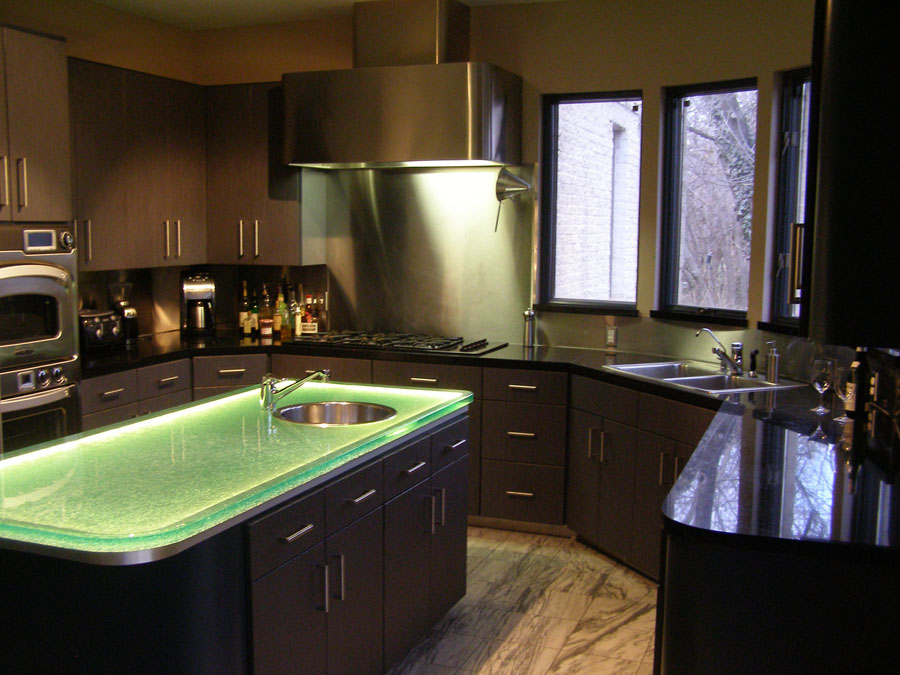 Create Your Own Glass Kitchen Island!
[maxbutton id="1″]