2017 Backsplash Trends
Is your backsplash looking a little worse for wear? That's totally normal. These kitchen wall protectors may need to be replaced every few years, especially depending on the material you chose.
If you got a wood backsplash, for instance, the wood may have faded, rotted, or warped in spots. That certainly warrants a replacement. A metal backsplash may look tarnished and rusted from long-term exposure to liquids.
If you're thinking of replacing your backsplash this year, why not go for glass? This material is chic and modern. It's much easier to clean up liquids and other food debris after each cooking session with glass. Not only that, but glass won't fade, warp, rot, or rust.
Need some inspiration? Check out these 2017 backsplash trends.
Combine Patterns and Textures
If you're not ready to give up the wood or metal just yet, you don't have to. Try combining them with glass for a fun new take on backsplashes. Similarly, you can cover your wood or metal backsplash with a glass overlay. This will let you enjoy the look of your backsplash longer, as the glass catches all the liquid.
Matching Countertops
A new trend for this year is remodeling the countertops to match the backsplash. This creates a seamlessness across the whole kitchen. If you're thinking of gutting your kitchen and starting over, why not work on the countertops, too?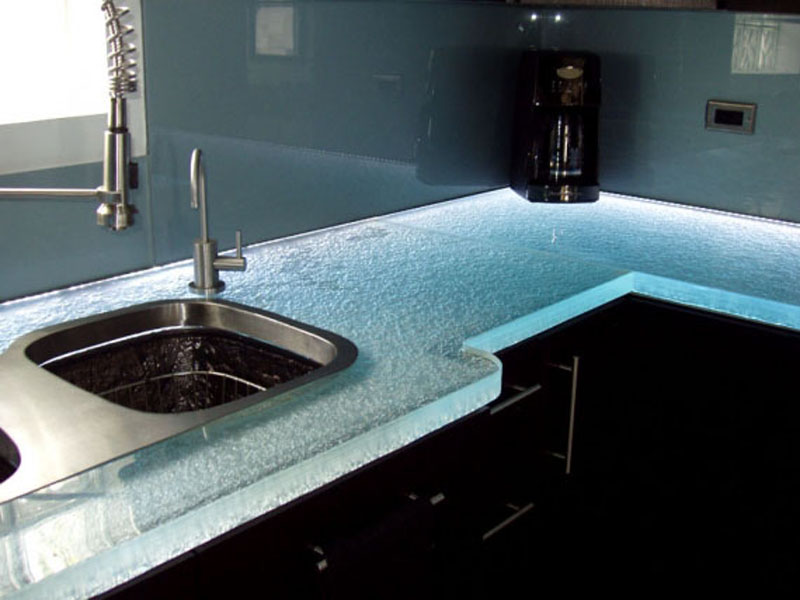 Glass Penny Tiles
Tiles don't always have to be oversized and bulky. The penny tile, which is shaped and sized like a penny, has grown in popularity this year. These tiles look great on a backsplash as well as other wall surfaces. Try changing up the colors and patterns of your penny tiles for a kitchen that looks more like a work of art.
Glazed Finish
The glazed finish (which works well on glass backsplashes, by the way) is another big backsplash design trend for 2017. These tiles are covered with a glossy glaze that almost gives each tile a reflective surface. This is a good way to update your kitchen without doing much work (or spending much money!).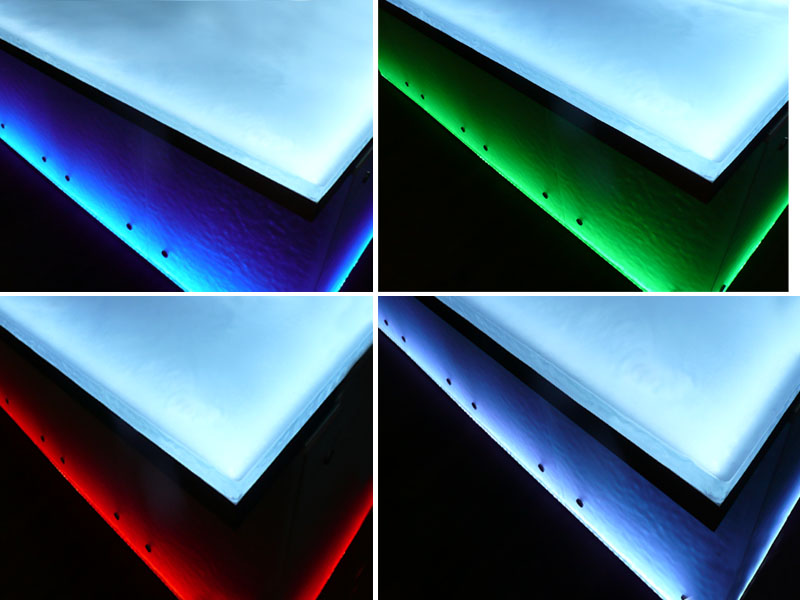 Layer It up
The opposite of the glazed finish is the trend of layering tiles on top of each other. This makes any kitchen wall pop—literally—as these layered tiles create a 3D effect. That said, you will have to be more thorough when you clean your backsplash, reaching in every nook and cranny.
Are you ready to get started creating the backsplash you've always wanted? You can when you work with us at CGD Glass Countertops. We're a Toronto, Ontario, Canada-based glass designer and manufacturer.
We allow our customers to design and customize almost all our glass pieces, from backsplashes to countertops, sinks and vanities, doors, partitions, and so much more.
To get started, we request you measure your kitchen wall where you want your backsplash to go. Send us the measurements, the glass thickness, and a drawing or blueprint if you have one. Then our CGD staff will send you a quote.
Sources:
http://www.improvenet.com/a/2017-kitchen-countertop-backsplash-trends
https://www.lowes.com/projects/2017/2017-kitchen-trends-backsplashes/article