The Advantages of a Glass Countertop
You have to admit, you've been charmed by the appeal of glass countertops. This material is beautiful and can be as simple or ornate as one wants. If you're thinking of remodeling your kitchen and getting a new countertop, you may be strongly considering getting one made with glass. However, something is giving you pause.
Perhaps you've heard a horror story or two from a friend or coworker who had a beautiful glass structure that shattered. This makes you nervous about choosing glass for the main material of the countertop. Of course, any material is only as good as the company that manufactures it. Those contemplating getting a glass countertop should consider the many advantages of glass.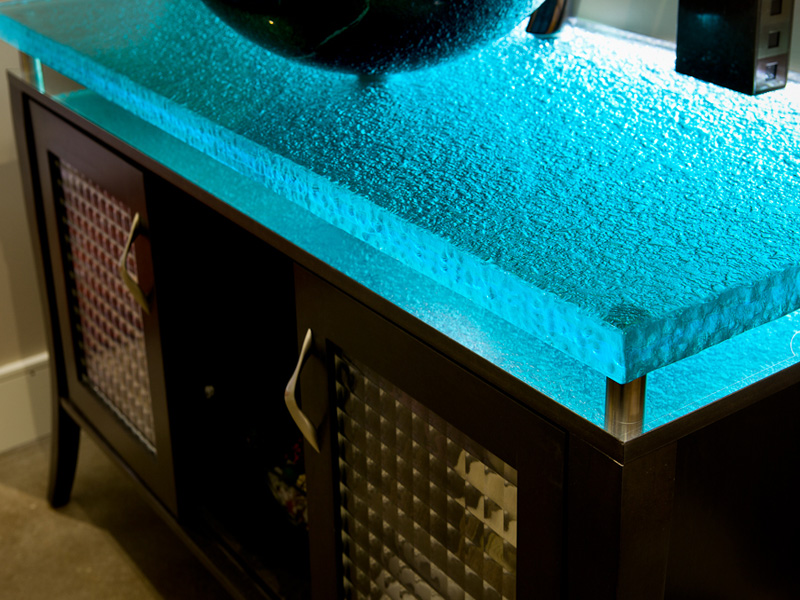 First, it's durable. It all depends on the thickness of the glass. Obviously, a thin, flimsy glass mirror probably won't hold up as well as a heavier glass countertop. CGD Glass Countertops in Toronto, Ontario, Canada is a renowned glass manufacturing company that specializes in making and selling lasting glass countertops. The company also produces glass doors, panels, partitions, sinks, backsplashes, bar tops, and more.
Next, a glass countertop is easy to clean. The kitchen is arguably one of the messiest rooms in the house since everyone's always cooking, eating, or otherwise dealing with food. Over time, stains and messes can ruin even the most stain-resistant countertop, leaving it yellowed and sticky. That's not so with glass. It won't ever get to that point since cleanup is so easy. You simply need a soft cloth and some warm water and the stains come right off. If dealing with a particularly stubborn stain, add a little dish soap to the cloth.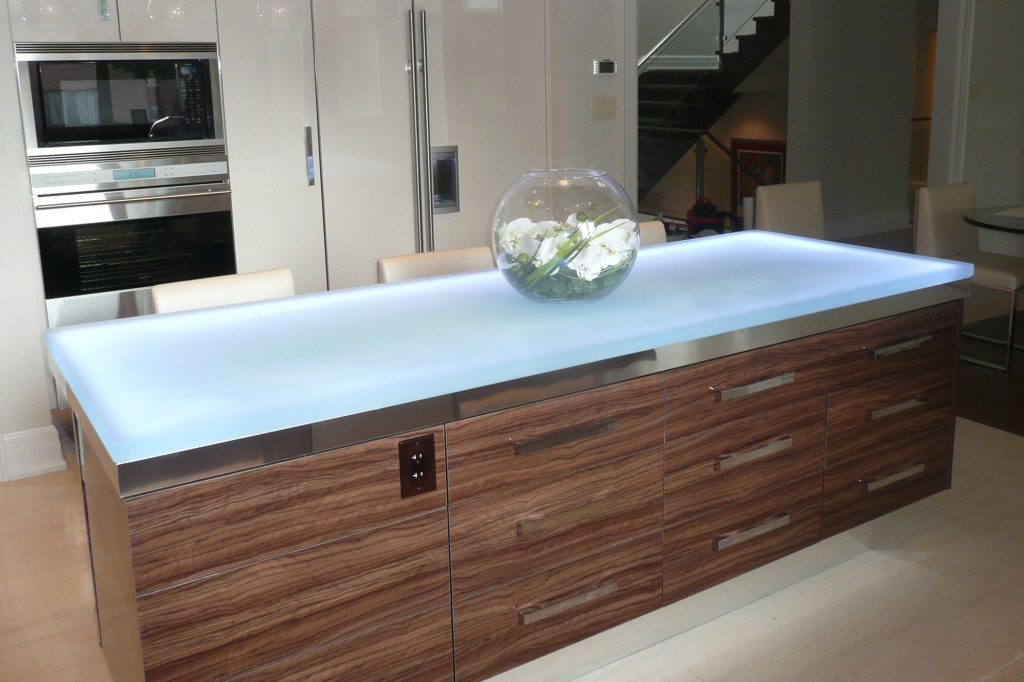 Not only is glass easier to clean, it may keep the family healthier. How often do you deep-clean your kitchen, gutting all the cabinets and shelves to get at every dark and dusty corner? How often do you scrub the wood to make sure no stains or dirt are left behind in those subtle crevices? What you miss could lead to the spread of germs. Glass has no such crevices, reducing the chances of everyone getting sick.
These are also customizable beyond belief. If you want a simple countertop to match the rest of the kitchen, this can easily be done. If you want something more complicated, like an interesting shape, textured glass, colored glass, and sometimes even backlit glass, CGD Glass Countertops can more than likely make this a reality. You certainly don't have those sorts of options when choosing a wooden countertop.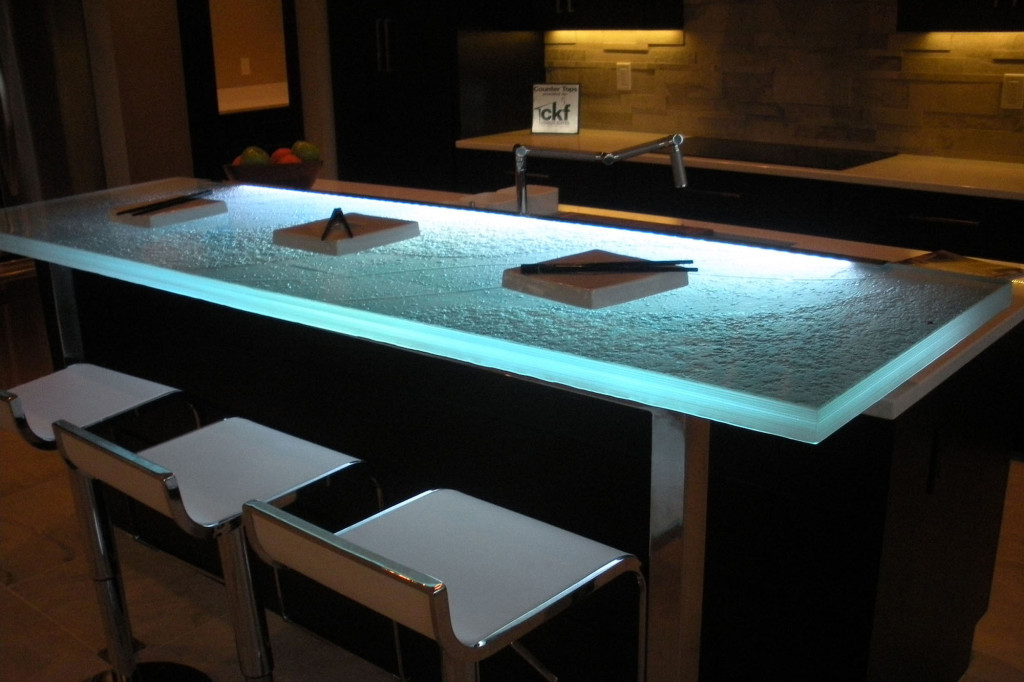 Speaking of wood, how well does it really hold up to hot temperatures? You probably do a lot of cooking in your kitchen, so the oven is on often. Wood is likely to warp. Once that happens, there's nothing you can do about it. Even metal may not be totally resistant to changing temperatures. Only glass can handle a cold beverage and a warm dish at the same time.
Interested in ordering your glass countertop? Contact CGD Glass Countertops today.
Sources:  http://nlcatp.org/7-critical-pros-and-cons-of-glass-countertops/, http://www.wisegeek.com/what-are-the-pros-and-cons-of-a-glass-countertop.htm