It's Trend Season! Which Should You Follow For Your Home Remodel?
January 9, 2017 | By Mark |
The new year is all about rebirth; shedding old habits that we don't want to carry into another year. Now's the time everyone decides to join the gym, get a haircut, and try out a new wardrobe. Now is also the time when we're bombarded with home trends. There's trends about color, style, design…just about everything you can think of.
The good news is that you don't have to follow or abide by all these trends. Some of their advice can be conflicting, and you don't want to make yourself crazy. How do you discern which trends are worth watching and maybe even emulating? Just follow your own personal sense of style and these useful tips.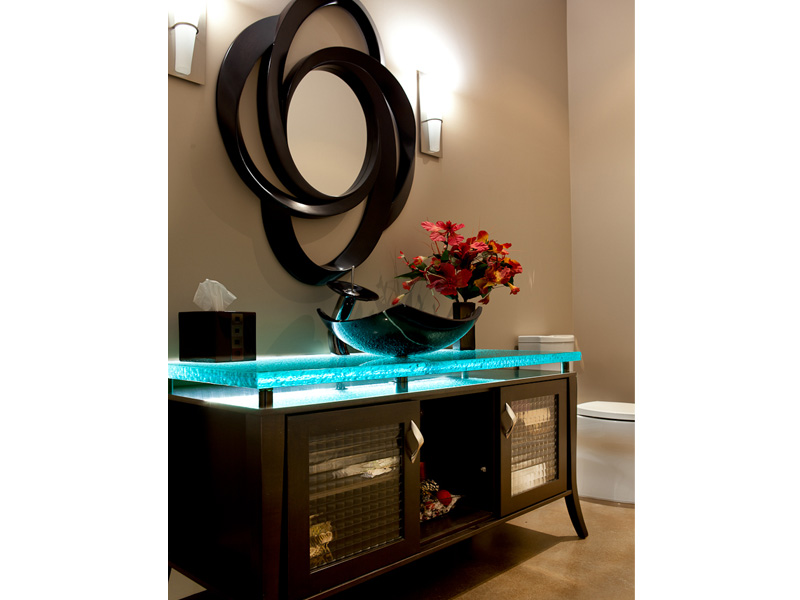 If you've noticed that home décor has taken on a more ecofriendly tone, you're not alone. When considering a glass accent piece, why not get it backpainted all the earthy colors that Mother Nature provides? At CGD Glass Countertops in Toronto, Ontario, Canada, we customize almost all our glass products, from backsplashes to countertops, sinks, panels, and partitions.
Backpainting is our way of infusing some color into our glass pieces. We let you choose the color and then we paint the back layer of the glass. The result is an artistic, totally one-of-a-kind piece you'll be happy to call your own.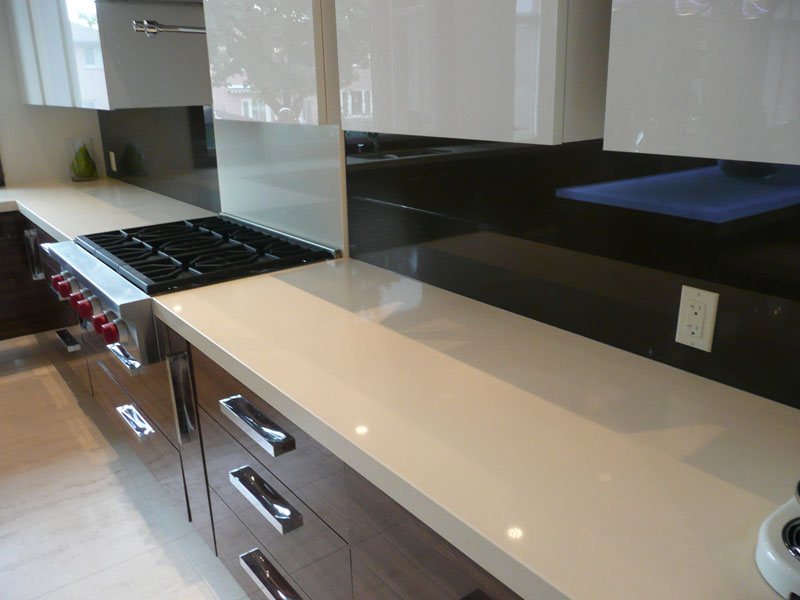 Metal is back in. Colorful metals as well as traditional copper, brass, and gold are shining all the more brightly in 2017. These metals go especially well with glass. What about a copper coffee table with center glass panels? That's a conversation piece you'll love to show off for years to come.
Texture is also big this year. Glass has quite a unique texture, making it one that doesn't necessarily always spring to mind when remodeling a home. However, the thickness and durability of glass makes it a great fit for a variety of projects, such as the ones we've mentioned above. Wood and glass go together especially well, and the textural contrast these two materials create is totally on point with 2017's trends.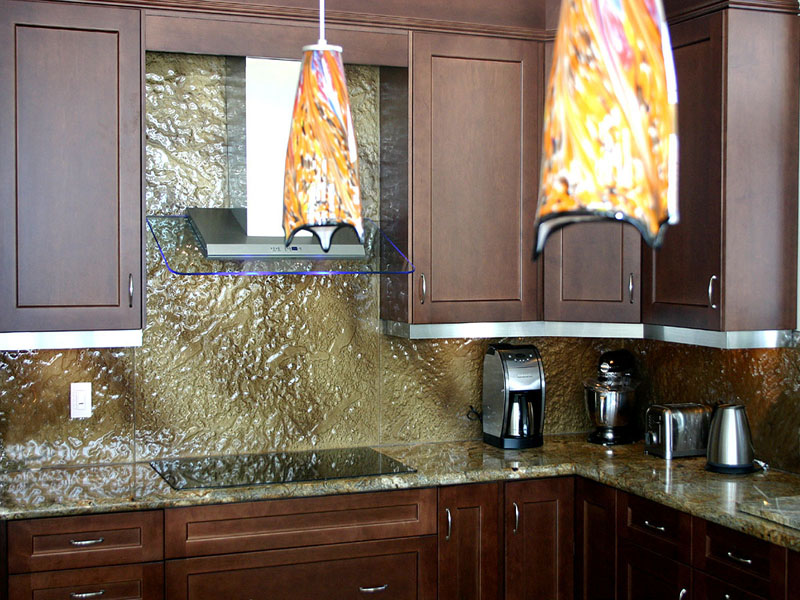 Are you ready to start shopping these looks today? Just contact us at CGD Glass Countertops by phone or by email. We're happy to send a quote along once we learn more about your project. You can send us room measurements, blueprints, or even a drawing of the space and we'll work hard to get you a fast quote.
At CGD, we strive to create timeless glass accent pieces that transcend yearly trends. After all, we know that remodeling your home is an expensive endeavor. If you're going to do it, then you want to do it right the first time. You don't want to have to keep shelling out money.
We're here to help. No matter what kind of project you have envisioned, with our customization services, we're sure we can create the kind of glass product you had in mind. Your home is like an empty art canvas right now. It's yours to decorate however you see fit. Call us at CGD Glass Countertops and we'll help you get there.
Sources:
http://www.dcourier.com/news/2016/dec/30/home-decor-trends-2017-are-all-about-ease-comfort/
http://www.vogue.com/13516224/home-decor-decorating-trends-2017/