Will Decorative Glass Match My Home Decor?
August 2, 2016 | By Mark |
As you've planned your home remodeling project, you've likely spent weeks if not months researching and getting design inspiration. You've probably browsed blogs and websites, watched videos, read magazines, and maybe even talked to an interior decorator or two.
You want to do something different, and you're thinking glass is the answer. After all, glass accent pieces are one way to really modernize and update the house. Instead of metal, which is overdone, and wood, which is prone to warping and chipping, glass is a durable and appealing choice. Cleaning it is easy, as the homeowner only needs a soft microfiber cloth and some water. Maintenance is few and far between.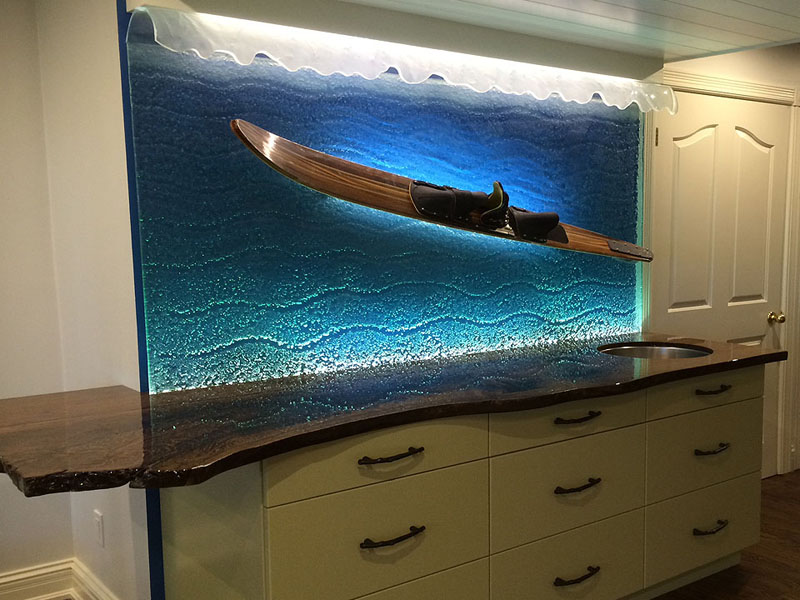 However, metal and wood can be painted to match wallpaper, paint, and other central colors that make up a room. Glass, on the other hand, just kind of comes the way it does: translucent. Right? Not exactly. Those who are wondering if a glass accent piece will match their home décor in the midst of their remodeling project should get in touch with CGD Glass Countertops.
Located in Toronto, Ontario, Canada, CGD Glass Countertops is yes, known for its glass countertops, but it also produces glass doors, panels, sinks, partitions, backsplashes, and more. The company can also customize any of these pieces to match a customer's exact specifications, making decorative glass accent pieces the perfect touch for those remodeling their home.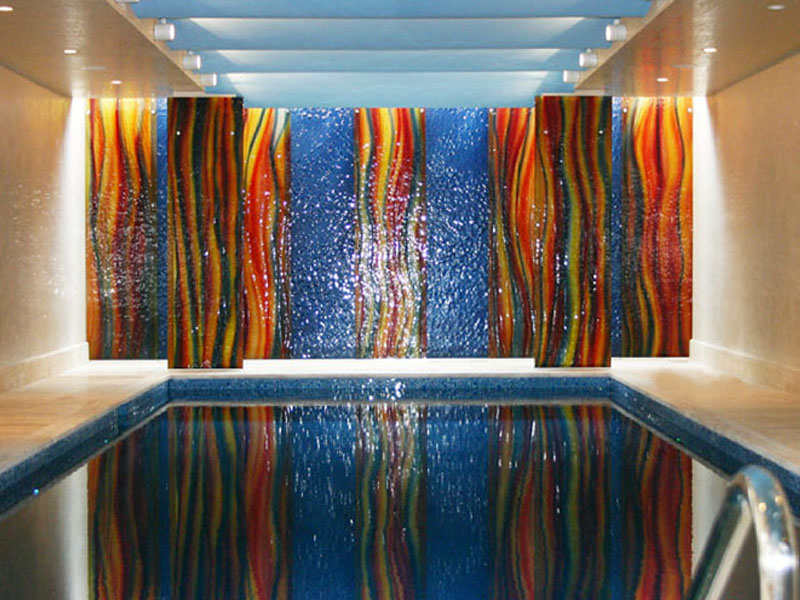 Glass doesn't just have to be translucent. It can be, or it can be as colorful as the rainbow. It's really all up to you. CGD Glass Countertops lets customers choose between ultra clear or translucent glass or aqua clear or pale blue glass bases. Right off the bat, you can already inject some color into your glass accent piece or leave it as transparent as you want.
CGD also lets customers choose a surface treatment for some of its glass items, including countertops. The colored glass is a multicolored treat with shades of yellow, deep navy blue, and white. Green onyx adds a slight pastel hue for those who have a demurer remodel in mind. You might want to consider adding some texture to your surface treatment to really let any color pop. Even if you opt for translucent glass, textures like spacy galaxies, gentle water currents, and desert winds make for quite a unique touch.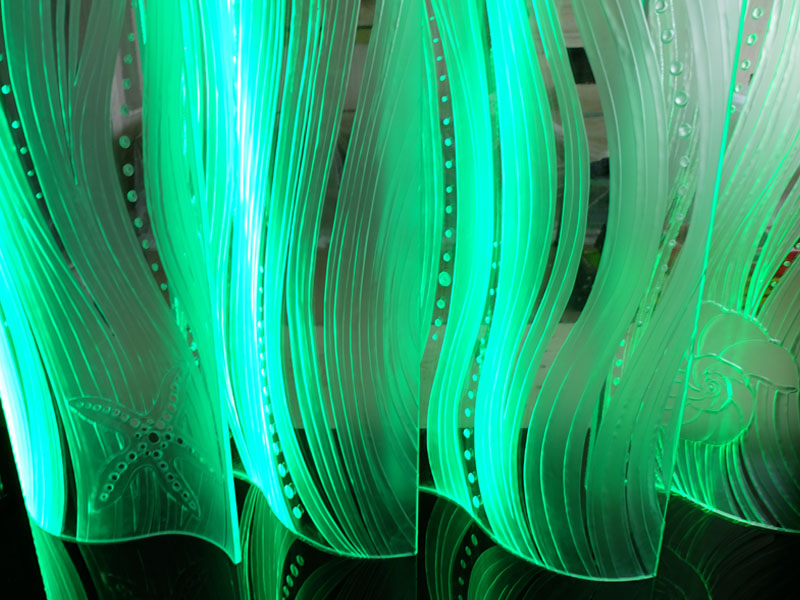 No matter the color scheme of your home's décor, you can get your glass accent piece backpainted at CGD Glass Countertops. This process just involves painting one part of the glass to give it some brightness sure to last for years to come. Want some texture and shine? Try the textured crimson, gold, silver, copper, or multicolored options. Feeling bold? Go for hues like silver metallic, red, jet blue metallic, and purple. Need to keep it tame? You can always select from white, gray, black, and beige.
Once you have your remodel design in mind, make sure to send along a floor plan or even a drawing to CGD Glass Countertops. You can then get a quote and the work can begin.