Add Drama to Any Room with Suspended Glass Ceilings
October 2, 2017 | By Mark |
Whether you're a homeowner with a taste for the divine or you're a commercial business owner who's trying to make an impact, suspended glass ceilings are the way to go. These create a sense of drama in any room, from offices to kitchens, livings rooms, and bedrooms.
That said, we understand that a suspended glass ceiling is no small undertaking. In this post, we'll explain exactly what these ceilings look like (or can look like), their benefits, and where you can get them.
What Are Suspended Glass Ceilings?
Suspended glass ceilings are a specialized service offered by CGD Glass Countertops, its sister company. These ceilings, despite their name, do not have to cover a room's preexisting ceiling (that is, unless you want them to). If they don't, they will often be affixed to a thick metal pole that hooks into the true ceiling, creating a layered look to any room.
What Do They Look Like?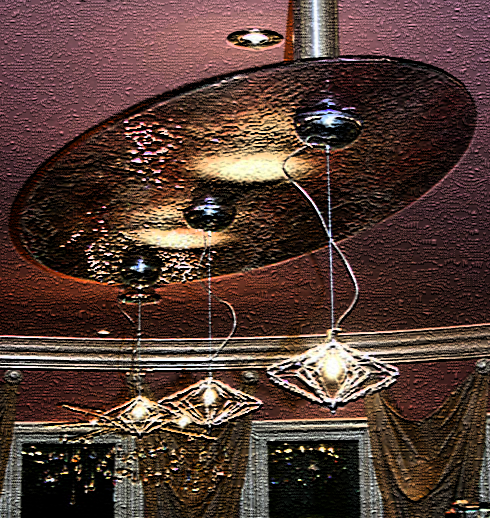 That's the fun part about these ceilings: their look is up to you! This is the time to let your interior designer out.
You can decide to add lights atop or beneath the suspended glass ceiling, creating beautiful illumination. Your glass ceiling can be large, mid-sized, or smaller. You can choose from almost any color of the rainbow, from demure copper hues to vivid reds or blues.
You're not limited by shape, either. If you want a square or rectangular-shaped suspended glass ceiling, that choice is yours. You can also design these ceilings to be round, oval, triangular-shaped, or almost anything else. If you want them hung at an angle or just installed straight up, you also get that choice.
What Are Their Benefits?
There are nearly countless benefits to a suspended glass ceiling. Here are some to think about as you make your decision:
There's so much versatility with these glass ceilings. These work in a commercial environment such as an office, hotel lobby, museum, restaurant, or bar. At home, you can get a suspended ceiling in your entryway, living room, entertainment room, kitchen, or bedroom.
Illumination from a lighted suspended glass ceiling adds a new dimension to many rooms.
By getting a glass ceiling installed, you create a fresh, fun atmosphere in any room without having to spend time on a pricy remodel.
For businesses and homeowners, these ceilings are an uncommon decorative choice and make for a great conversation piece.
Suspended glass ceilings could increase a home's curb appeal.
Where Can You Get Suspended Glass Ceilings?
If you're looking for suspended glass ceilings for your home or commercial business, contact us at CGD Glass Countertops in Toronto. We're one of the only companies to offer such a one-of-a-kind service.
We specialize in all things glass, designing and manufacturing the items ourselves according to our customer's specifications. Our other products are decorative glass doors, panels, partitions, sinks, backsplashes, tabletops and bartops, bathroom and kitchen countertops, and kitchen islands.
If you're ready to get started designing your ideal suspended glass ceiling, contact us today. Once we know more about the scope of your project, we can offer you a quote.