Cook a Lot? Consider Upgrading to a Glass Countertop
August 15, 2016 | By Mark |
Who doesn't want an appealing kitchen? It's no wonder that thousands and thousands of Americans spend thousands and thousands of dollars a year remodeling their kitchens. Cabinet and shelving materials, flooring, and countertops can look dated after just a few years. There are always newer and better materials, some that are tech-friendly and others that are better for the environment.
If you cook often, your kitchen is probably as contemporary as possible. It may even be futuristic compared to your friends and neighbors' kitchens. You take pride in your kitchen just as you take pride in your food. You know you need the best appliances and the best materials possible to help you cook the most delicious meals.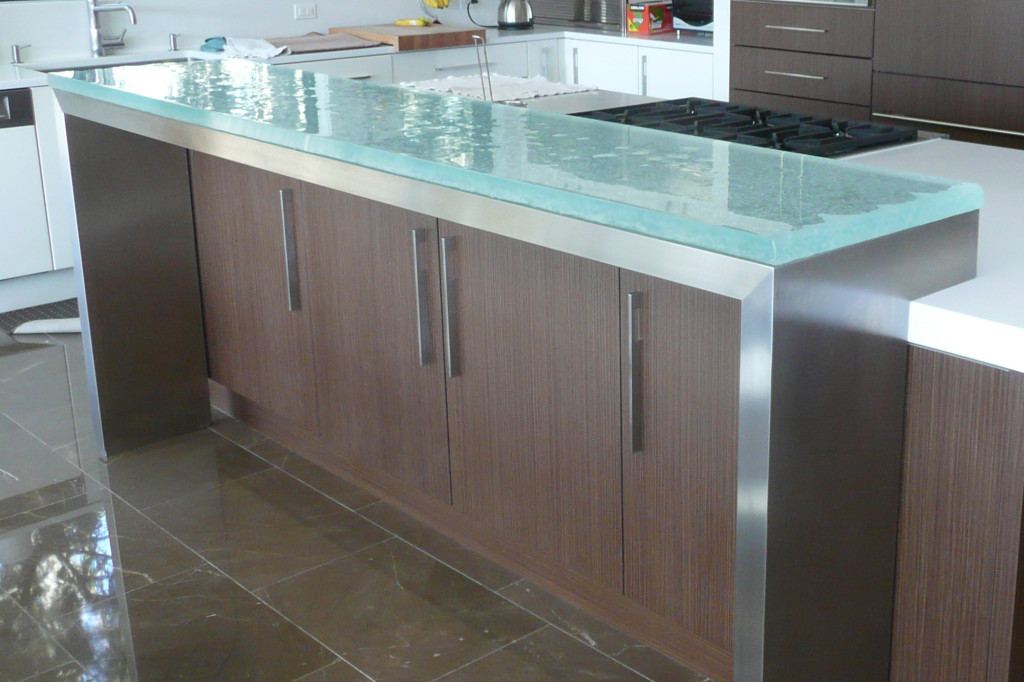 In that case, why don't you have glass countertops? If you're thinking about remodeling your kitchen yet again, glass is a great material to choose for a multitude of reasons. First, it's incredibly durable. When you order glass countertops or other glass materials from CGD Glass Countertops in Toronto, Ontario, Canada, you can choose the width of your countertop so it's thick and tough. You won't have to worry about chips, dings, cuts, and other damage that can gradually accrue as you cook. Glass is meant to last.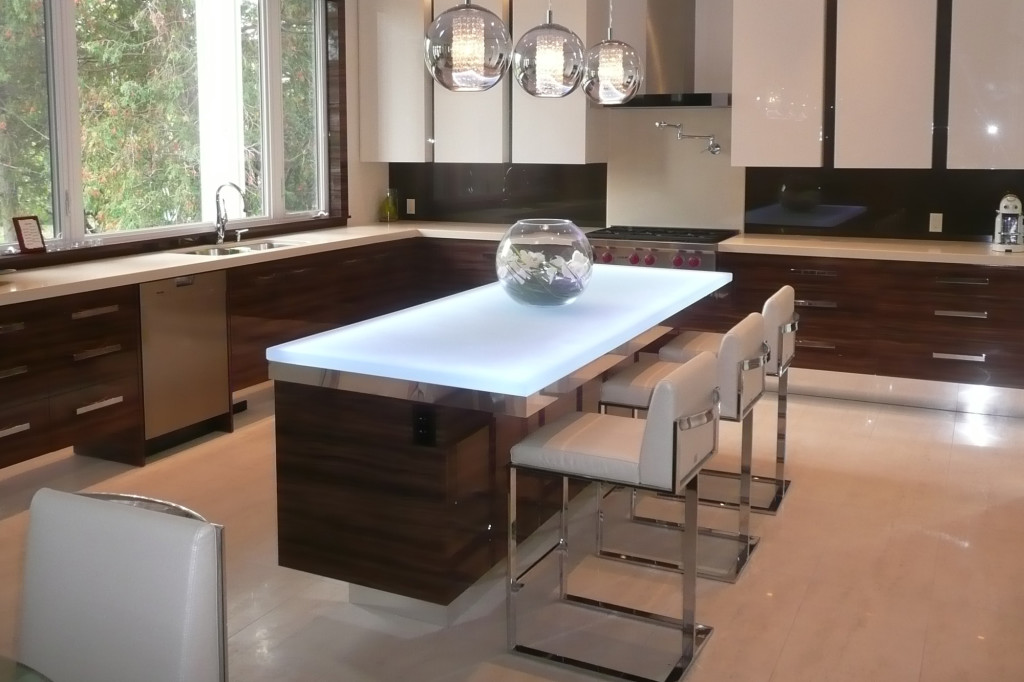 Glass countertops are also easy to clean. With a wooden surface, crumbs and microscopic food particles can get caught between the woodgrains. You can't necessarily easily clean these, leading to bacterial growth and the chance for the family to get sick. If metal has small, ornate details, food can also get trapped there, making this a perfect breeding ground for bacteria. Glass surfaces are often smooth (although you can customize your glass texture any way you like when you order from CGD), and only require a soft microfiber cloth and some water to clean away grime, stains, and food particles.
Besides being totally functional, glass also looks good. If you want your kitchen to look as modern as possible, and even futuristic, you'll love the glass options from CGD Glass Countertops. As mentioned, you can customize any and all parts of your glass countertop, including the texture, edging, and backpainting. This lets you add a dose of color to your countertop. No matter the color of your kitchen, you can definitely find a matching hue. Feeling bold? Try bright metallic reds, blues, yellows, purples, and greens. Want all eyes on your kitchen? A multicolored backpainted countertop will do just that.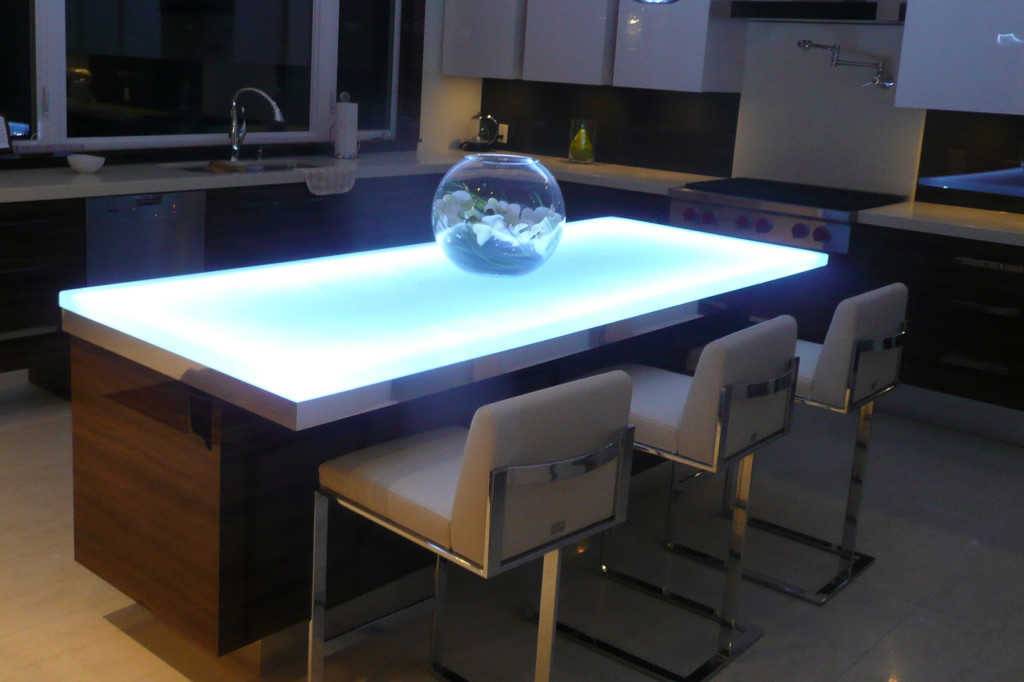 You don't have to stop there. CGD Glass Countertops also proudly offers LED lighting on some of its countertops. Imagine this: you cook a fantastic meal you're very proud of, and you invite the family to fetch their dishes on a countertop glowing in the evening. This is one way to ensure your countertop is a step ahead of the competition. These lights can be a single color or can even be multicolored, switching between warm and enveloping hues.
To learn more about remodeling your kitchen and getting an appealing glass countertop, contact CGD by phone or email.