Customization Ideas for Your Glass Countertop
When most people think of a glass countertop, a kitchen counter probably comes to mind. At CGD Glass Countertops, we offer so much more than that. We also design and retail customized tabletops, bar tops, bathroom countertops, and kitchen islands. "Countertops" are in our name, after all, and it's a name we always strive to live up to.
If you're thinking of ordering a customized glass countertop, you've come to the right place. We'll now delve into the various ways you can order these countertops to your liking.
Glass Base Color
Although you can do so much with your glass countertop, it all starts with choosing your base. Do you want a simple transparent base or one with some color? Our aqua blue base is a customer favorite.
Thickness
Slimmer countertops give off a modern appeal. Then again, you may want a thicker countertop if you do a lot of cooking. There's no wrong choice. At CGD, we give you four glass thickness options. For a slimmer countertop, choose ½-inch or ¾-inch. If you want a thicker countertop, we recommend 1-inch or 1 ½-inch.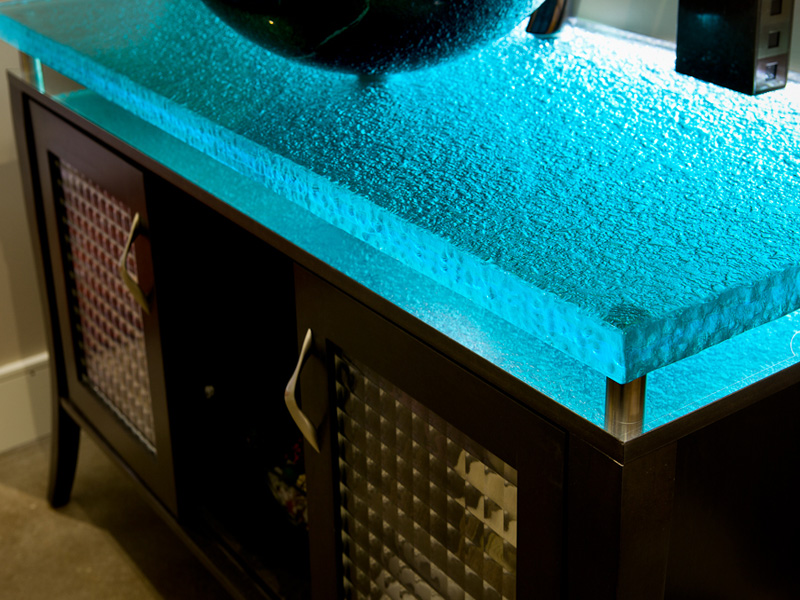 Texture
By now, your countertop is starting to take shape. It's time to make it your own. At CGD, we offer endless textures that can match the preexisting designs in your kitchen. You can also go bold and choose a unique texture.
A small sampling of textures are:
Linear, which has raised lines throughout
Pixels, which look like an old-school video game world
Desert, which resembles dried, cracked sand
Avalanche, which looks like melting ice
Galaxy, which is totally

spacy

Stream, which is calming, like rushing currents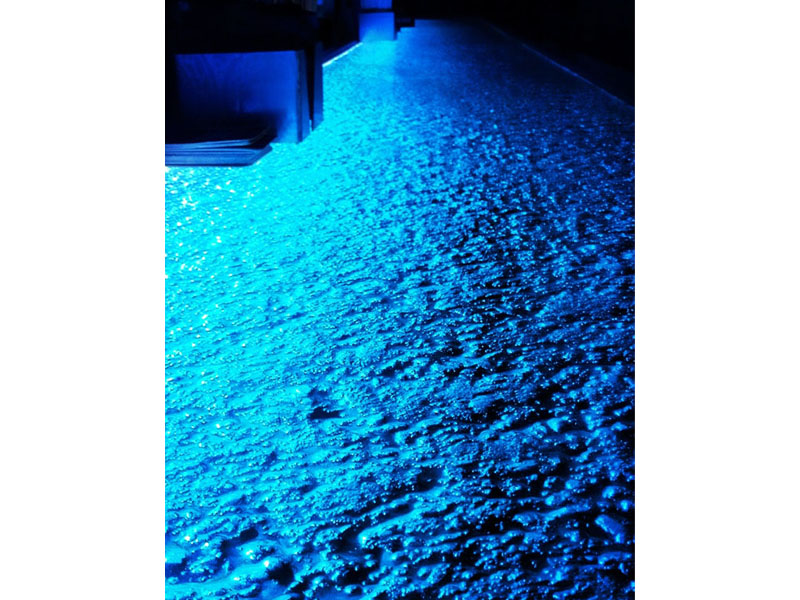 Edgework
The texture for the top of your countertop is taken care of. Now you can decide if you want your countertop edges to be ornate, too. At CGD, we offer edgework, where you can add texture to the edges of your countertop. Choose from fire polished, satin edge, flat polished, or textured.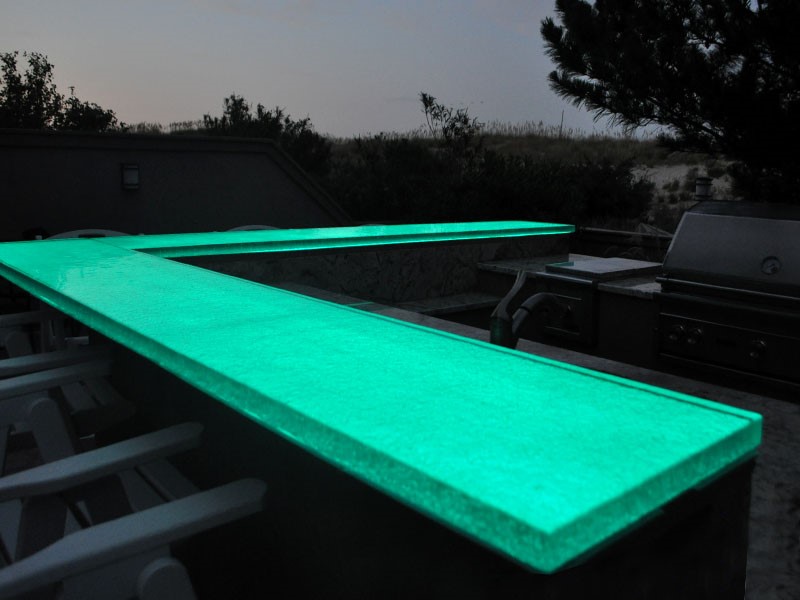 Surface Treatment
Why stop there? We'll also finish the top surface of your countertop with our specialized surface treatment. This can add even more texture and color. Your options are:
Multicolored glass
Stone wash treatment
Textured treatment
White onyx
Green onyx
Ultra clear textured treatment
Aqua clear textured treatment
Backpainting
Are you a fan of color? If so, you'll love our backpainting capabilities. Only offered at CGD Glass Countertops, with this technique, we paint the bottom surface of your glass countertop. The color is still visible on the sides and top, too.
This is a subtle but effective way of brightening up your kitchen. We offer nearly every color imaginable, including a combination of colors. Some of these are metallic and others are textured to look rusty.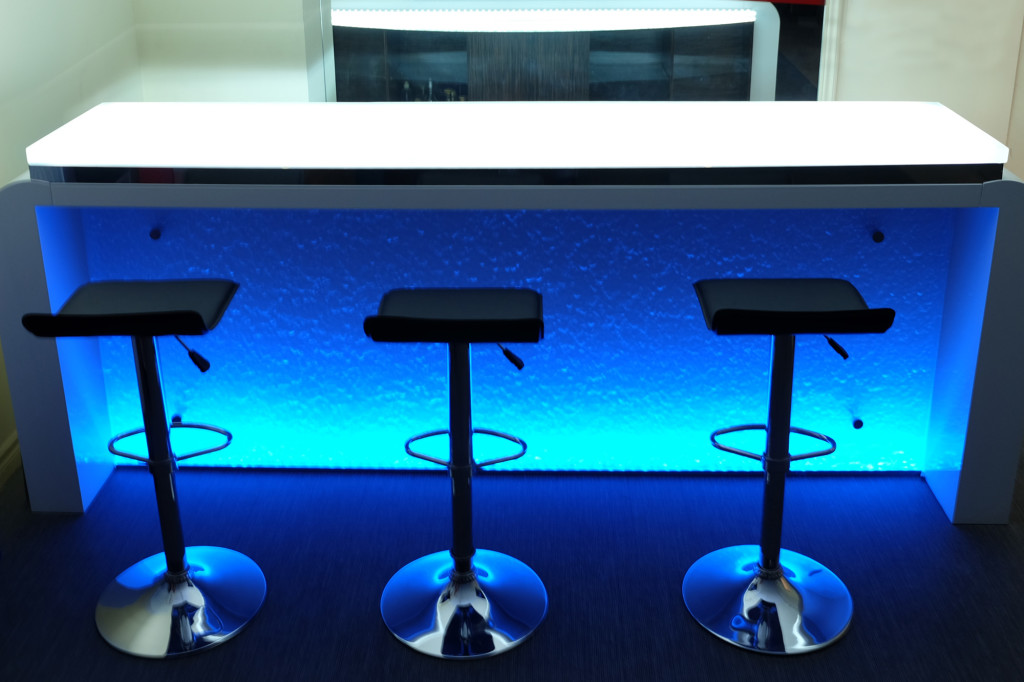 LEDs
Last but certainly not least are our LED options. Yes, that's right, you can illuminate your countertop. This is one of most popular perks offered at CGD Glass Countertops. You can get a combination of red, green, and blue lights or just white lights. The LEDs can even change colors!
What are you waiting for? To order your own customized countertop today, contact us at CGD Glass Countertops.