How to Decorate a Room with Glass Panels
September 15, 2016 | By Mark |
Are your walls looking a little plain? Do you want to fill them with something besides framed photos and artwork? Glass panels instantly add pizzazz to any wall. No matter what your design plan and your budget, you can get a glass panel that works for you. Do you love the paint color you chose for a room? Go for slimmer panels that don't hog up too much wall space. Are your walls dinged up and dingy from years of kids and pets in the house? Choose a larger panel.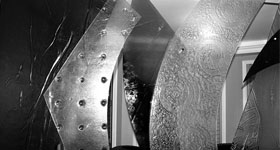 Of course, if you've never bought glass panels before, you may not be sure how to decorate a room with them. By following these tips, you can create a classy, relaxing atmosphere you will be proud to call home.
In the living room, a large glass panel, as mentioned, can take the place of artwork. This may be a more budget-friendly remodel than buying pricy antique paintings. It also may be cheaper than getting new wallpaper or crown molding. You'll be surprised at how different your living room looks with just this one change. Glass is naturally translucent and can reflect light back, instantly adding more brightness to the living room. You may even be able to do away with a lamp or two, freeing up even more space.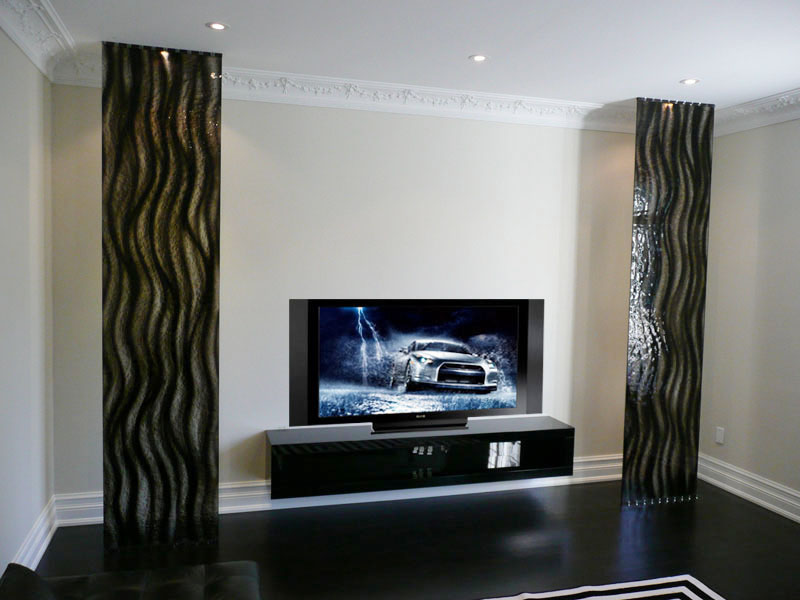 Wish your bathroom could look like those you see on those home remodeling websites? A glass panel can make this a space of serenity. Try a slimline panel that creates a border around the whole room. This can distract from other wear and tear that bathrooms naturally experience over time, like a tub that's not as white as it once was or sinks that are no longer as polished.
Glass panels even work in the bedroom. Get a full-length floor-to-ceiling panel if you really want to brighten up this space but still want your privacy (since, after all, these panels are not windows). You'll wake up with the sun each morning raring to get your day started. There are few better feelings than that.
Suffer from lack of productivity in your home office? A glass panel can keep you rejuvenated. That extra brightness will prevent fatigue from hitting you mid-afternoon, plus you may even get some vitamin D even if you can't step outside for a break. That vitamin is linked to better bodily and mental health.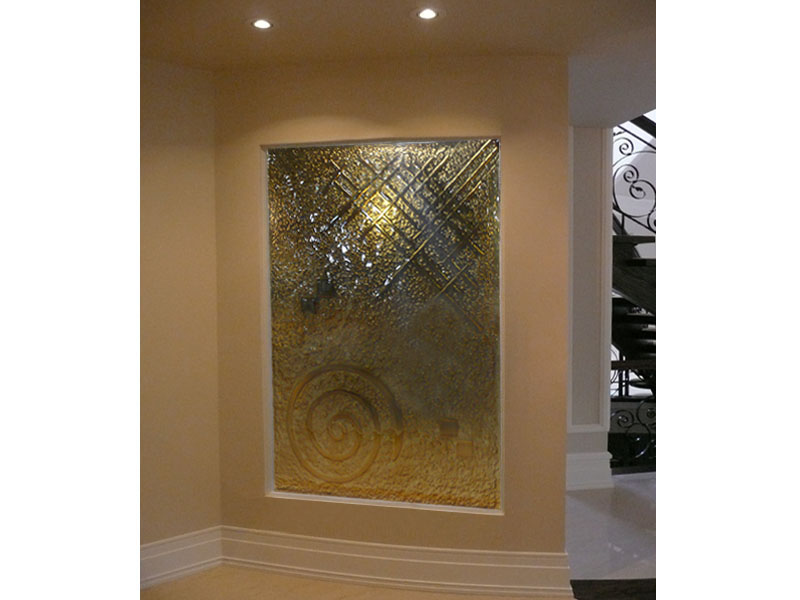 Finally, you can even dress up your kitchen with a glass panel or two. If you don't have a lot of wall space, keep these panels smaller or slimmer to accommodate. Try frosted glass if you're worried about the glass fogging up with condensation once you start cooking dinner.
If you're ready to order a glass panel today, contact us at CGD Glass Countertops. We're a Toronto, Ontario, Canada company that specializes in glass products of all kinds, ranging from partitions to panels to countertops, sinks, and everything in between. All you have to do is send along a drawing or room measurements to get your quote today.
Sources: http://www.houzz.com/glass-panel