Everything You Need to Know about Outdoor Glass Countertops
Spring is already here, and before you know it, summer will soon follow. Are you ready for outdoor entertaining? After all, summertime is the prime season for barbeques, pool parties, and backyard gatherings.
One way you can prep your backyard for summer fun is with an outdoor glass countertop. Whether this is a cooking space, eating space, or drink-prepping space, a countertop like this will ensure your home is the place to be this summer.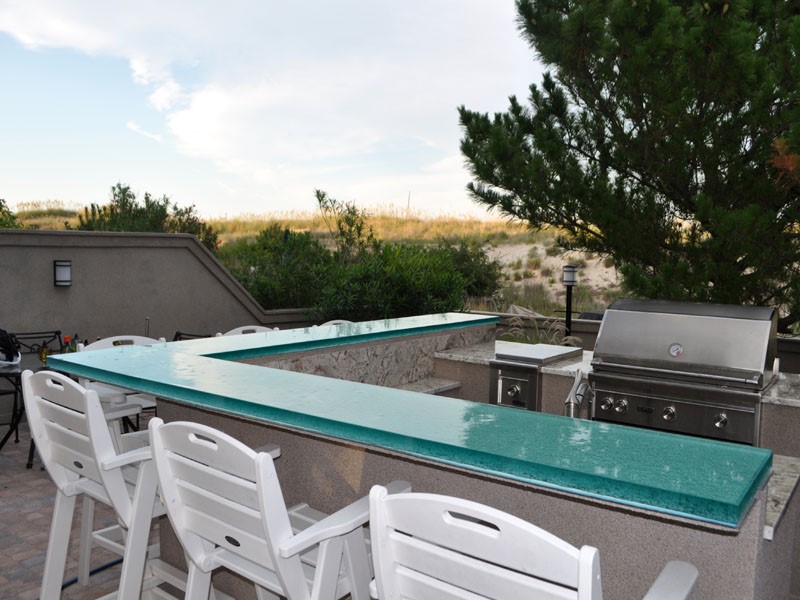 Ready to be the life of the party? Here's everything you need to know about designing and owning your very own outdoor glass countertop.
What kind of countertop can I get?
The options are nearly endless. Here are a few types of countertops to consider:
Glass tabletop: Slimmer in design, glass tabletops are great for gathering friends and family around for a backyard barbeque. Just grab the grill, some food, and your cooking utensils. When you're ready to serve your fresh eats, everyone can sit down at this tabletop and dig in.
Glass bar top: Maybe you're more of a drinks connoisseur. If so, a glass bar top is ideal. This sleek surface will make your home look like the hottest bar in town. You'll feel like a pro bartender when you're behind your glass bar top.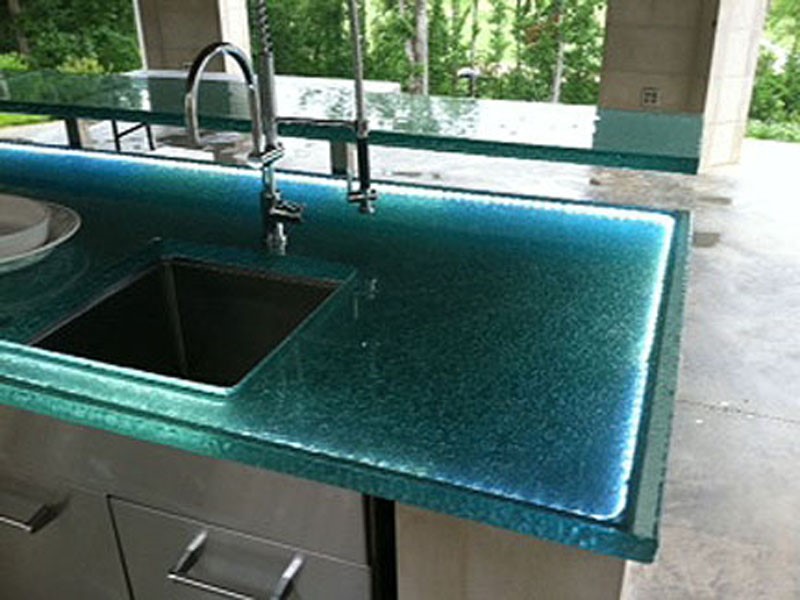 Raised glass countertop: These countertops are raised in terms of texture, not height. If you want anything but a smooth surface, opt for a raised glass countertop. You can choose the texture of the glass surface as well as the shape and texture of the tabletop ends.
Glass kitchen island: If you're one of the lucky ones with your own outdoor kitchen, why not spruce up the space with a glass kitchen island? This will make storing, cooking, and serving food far simpler.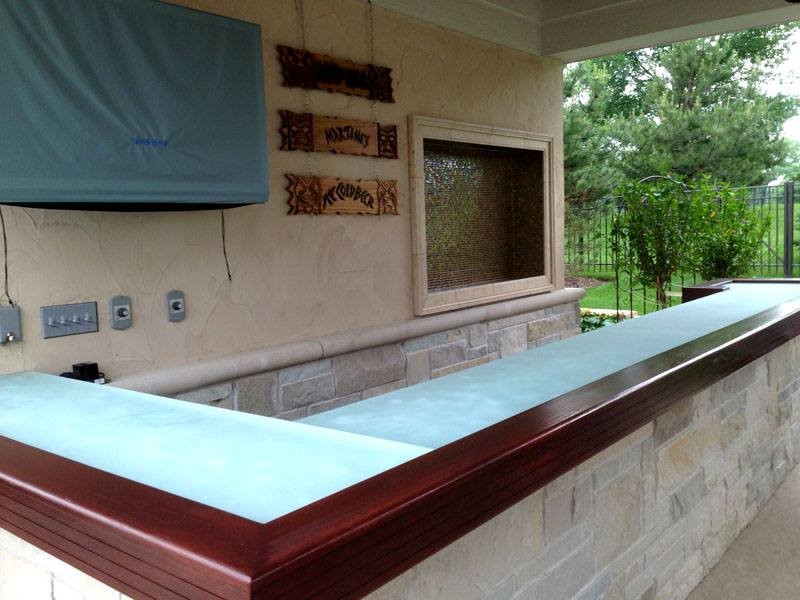 Is the glass thick enough to endure a season of entertainment?
If you order from a reputable glass designer and manufacturer like CGD Glass Countertops, then the answer is yes, absolutely. You can pick from a few glass thicknesses on most of the countertops we offer at CGD: ½-inch, ¾-inch, 1-inch, and 1 ½-inch.
Can I get my countertop lit up?
Again, if you order from CGD Glass Countertops, then yes you can. We proudly offer LED lighting on most of our glass countertops. These create a beautiful backlit glow. Who says the party has to stop just because the sun went down? With LED lights, you can enjoy more summer fun outside.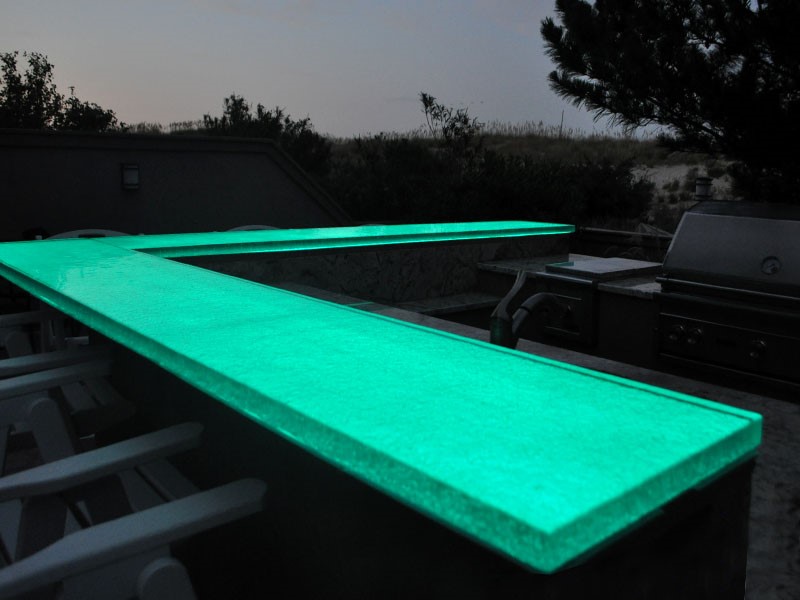 What about cleaning?
Cleaning your glass countertop and other glass surfaces is easy. You only need a soft cloth, some warm water, and soap. Fill a bucket with the warm water and soap. Dip your cloth in and wipe the glass. Make sure to clean in the same direction to prevent streaks!
Where can I find an outdoor or indoor glass countertop?
Are you looking for an outdoor or indoor glass countertop just in time for summer? You've come to the right place. At CGD Glass Countertops in Toronto, Ontario, Canada, we specialize in stunning countertops. Give us a call today to discuss a quote.