Glass Kitchen Countertops: Pros and Cons
June 11, 2014 | By Mark |
Glass countertops are very comparable to granite countertops in terms of their elegance. However, what sets glass countertops apart from the rest is their remarkableness. Glass countertops are perfect for people who seek to be different and unique.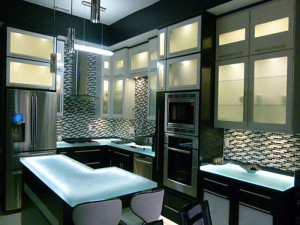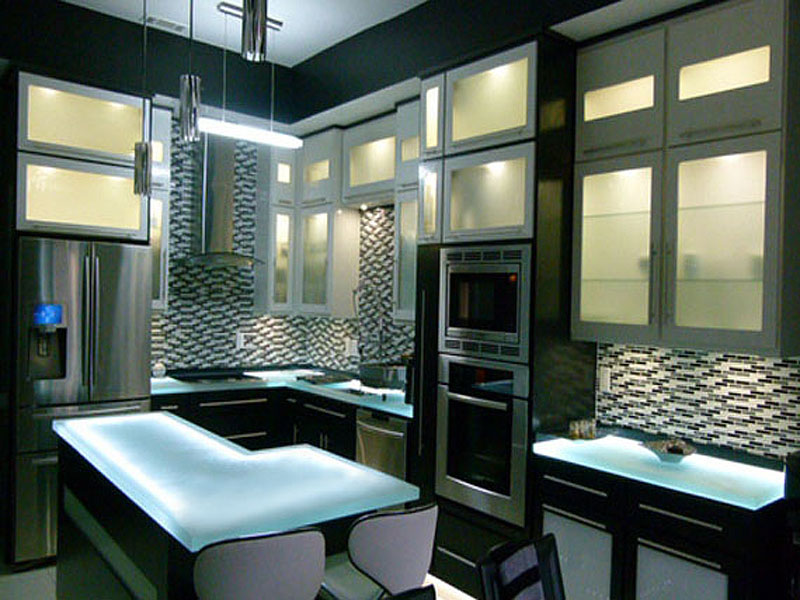 The Pros of Glass Countertops
One great advantage to glass countertops is that they are highly customizable. Glass countertops can be customized by texture, edge finish, thickness, glass tint, colors, hardware, and substrate. You can literally make your very own unique glass countertops.
Another great benefit to glass countertops is the ease in which you can clean them. Typically, all you need is soap and water. Glass countertops are easier to clean than most conventional stones because of its non-porous finish. It is also almost impossible to stain glass countertops. Glass countertops are also heat and reasonably scratch resistant, making it perfect for everyday use.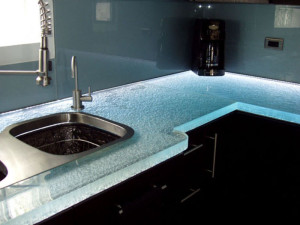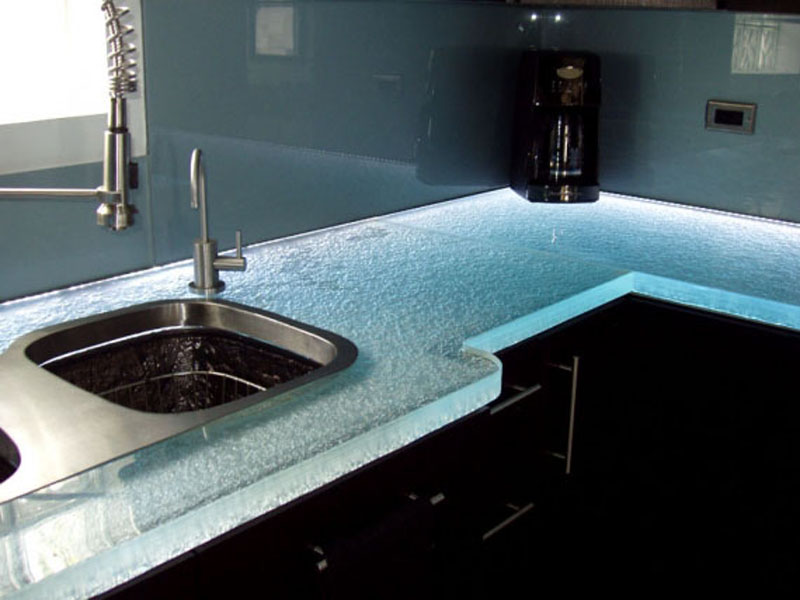 The Cons of Glass Countertops
Although glass countertops look great, they also have a few drawbacks. One con is the visibility of water spots. However, water drops are visible on any surface, and glass countertops will actually be the best option for minimal water drop visibility because it already looks like rigid water.
Another con to glass countertops is the fact that they can be scratched or chipped. The good news is that glass, unlike stone countertop, can be polished over and over again, getting rid of any scratch marks. Also, the scratches on thermoformed glass that has a textured bottom, is barely visible.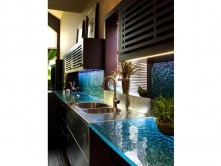 Another disadvantage is the cost of glass countertops. The cost not only comes from the material itself, but also from the installation. Glass countertops need to be installed by a professional to avoid the risk of cracks or chips. However, the thickness of the glass countertops makes up for the price in comparison to granite countertops.
Considering the pros and cons, you really cannot go wrong with glass countertops.