How Durable are Glass Countertops?
June 27, 2014 | By Mark |
Recently, glass countertops have seen a resurgence in popularity. Glass countertops provide an excellent choice for any home and are breaking the mold of standard materials used in home building. Not only are glass countertops strong and durable, they are also absolutely stunning. Most people think of glass countertops for their beauty but what many don't know is how durable glass countertops truly are.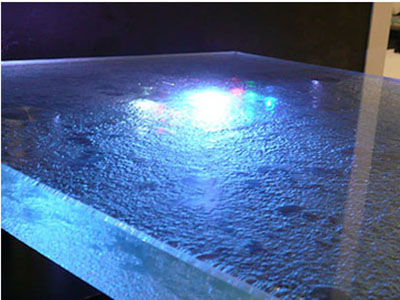 Glass countertops have incredible strength and durability because they are not susceptible to cracking or chipping under normal wear and tear conditions. In fact, their strength and durability equals even the most common countertop materials like marble and granite. Additionally, glass countertops are heat and stain resistant as a result of their non-porous surface. Glass countertops won't scorch, burn, or melt. In fact, the only product that compares to the durability of glass is quartz.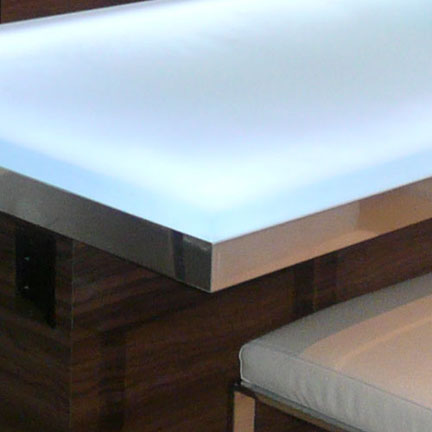 Unlike other materials like granite and marble, glass countertops require very little maintenance. As a result, glass countertops don't show signs of aging like some of their stone counterparts. They also do not need any special sealant like other stone countertops. Their non-porous surface makes the countertops very hygienic and easy to clean. It is difficult for germs and bacteria to hide on the surface of glass. All you need to do is clean the countertops with regular glass cleaner and a soft sponge. It's literally that easy. Make sure not to use an abrasive or strong chemical to clean your countertops.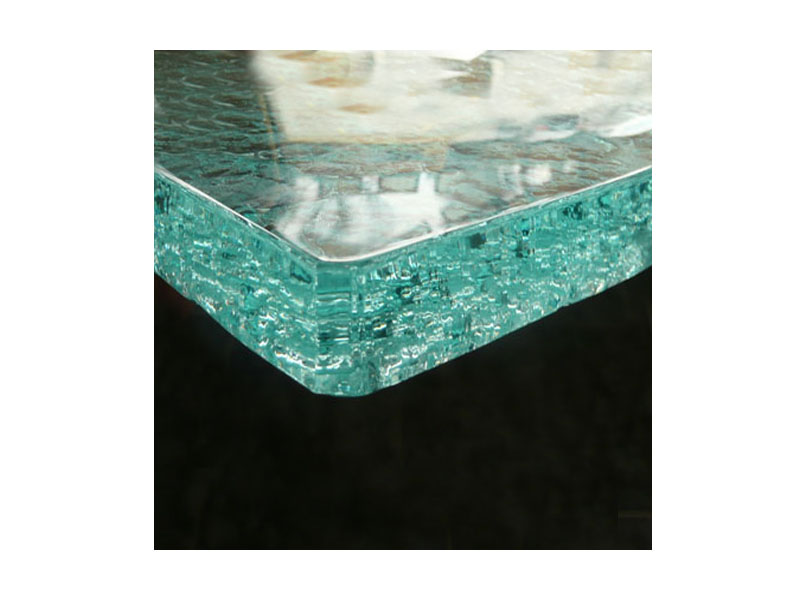 Although tempered glass countertops are extremely strong, it may chip, scratch, or break if you drop an excessively large object on it or if you are constantly putting it through a substantial amount of abuse. However, if you make an effort to take care of your glass countertops they will look as great as the first day you had them put in your home. This is one of the many reasons why glass countertops are so popular right now.
At CGD Glass Countertops, we strive to create the most beautiful and unique glass kitchen countertops. Let our team of highly skilled artist and craftsmen turn your kitchen into a one of a kind work of art.
Please Call Us Today For More Information!
416-398-9733