Just How Safe Is Glass Decor?
August 4, 2017 | By Mark |
You've heard a lot about glass décor, perhaps by reading this blog or an industry magazine. Your interest is definitely piqued, but you have one major question, and it pertains to safety.
Is glass décor safe? Can you trust that your glassware like tables, doors, and even furniture won't shatter?
The answer is yes and no.
Wait, why such a complicated response? Because there are a lot of factors that can go into how safe a glass product is. These include the reputation of the glass manufacturer, the thickness of the glass, and the user's behavior.
We will now explore all three factors more in-depth.

Reputation of the Glass Manufacturer
You know the old saying that you get what you pay for? When it comes to home décor, rarely is this truer.
If you buy a cheap item, such as a glass table or shower enclosure, you can't expect it to last forever. The reason the cost is so low is because the manufacturer likely cut corners to produce the item. That means durability and reliability come into question.
To prevent wasting your time and money, research glass manufacturers ahead of time. At CGD Glass Countertops, our reputation is unmatched. We produce a wealth of glass items, including home and commercial glass décor. These items are customizable, too.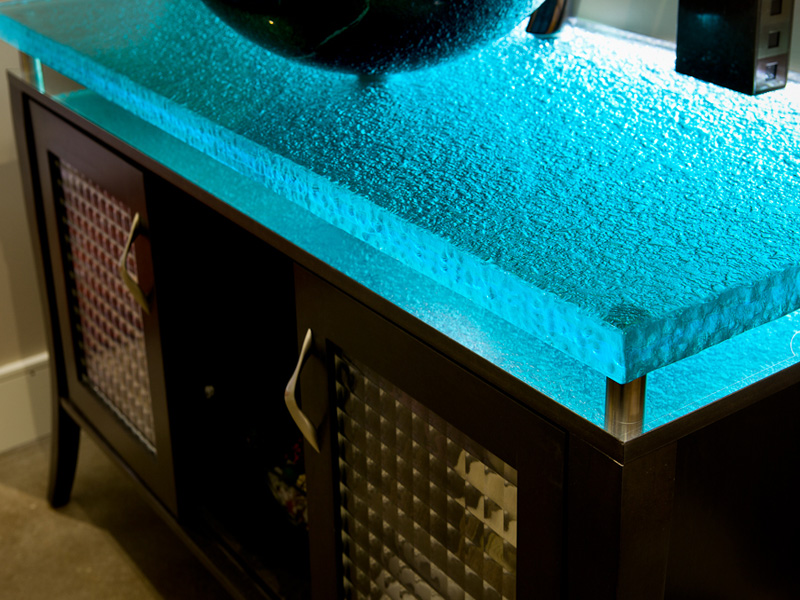 Glass Thickness
It almost goes without saying that the thinner your glass is, the more likely it is to break. Again, though, this mostly comes down to the manufacturer. Not all thin glass is fragile, but it certainly does depend.
Yet you may find that thick glass doesn't necessarily fit every home décor item you want. So what do you do? Do you take a gamble on thinner glass or opt for something you might not really like?
At CGD Glass Countertops, you don't have to. Our customization begins from the moment you begin planning your glass accent piece. We let you choose the thickness based on the desired measurements of the planned item.
The current glass thicknesses we offer are ½-inch, ¾-inch, one-inch, and one and a half inches. With these thicknesses, you can choose your glass item your way so you'll be happy with it for years to come.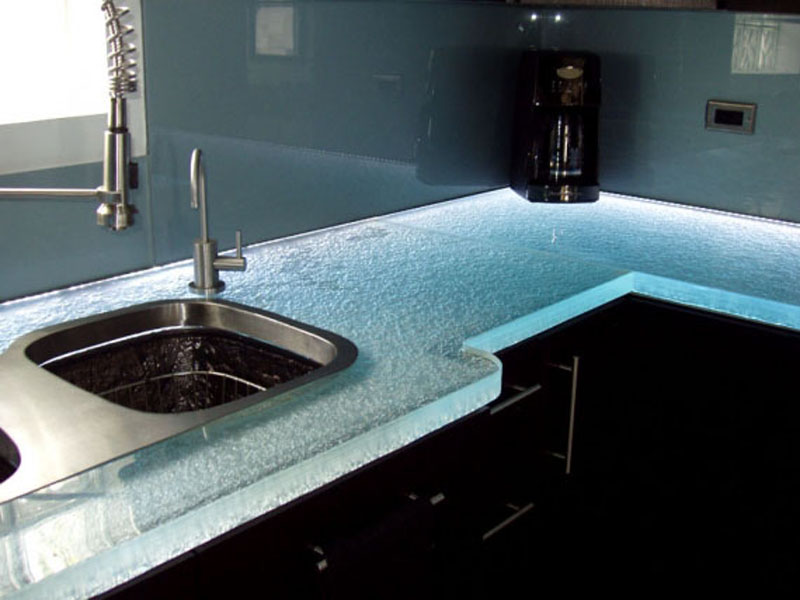 User Behavior
Another major factor that determines glass longevity is user behavior.
While glass may not be as fragile as a feather, it is breakable. If you're not careful with it, you could shatter your glass item.
That means, as the owner of said glass item, you should generally avoid the following behaviors:
Using glass surfaces like bar tops, tabletops, and countertops without a coaster or other protection
Using a knife directly on these surfaces
Slamming shut glass shower doors
Generally acting rough with glass surfaces
You should also encourage your family members—especially children—to be careful around these glass items.
Even the thickest and most well-constructed glass items can break with improper use and care. The more you look after your glass items, the longer they'll last.