Uh-Oh! Broke a Glass Accent Piece? Here's What to Do
July 18, 2016 | By Mark |
It's probably happened to you before: you accidentally drop a drinking glass and it shatters to the floor. Perhaps you've broken a mirror or even a window. What do you do in each of those cases? Carefully sweep away the glass shards, replace the broken item, and get on with your life.
However, when it comes to glass accent pieces, especially ones that are custom designed, the answer isn't so simple. What do you do if you break something like that? While decorative glass is typically made to be thick and durable, if dropped or slammed, it will break or at least crack. You may have bumped a backsplash in a cooking frenzy or damaged a glass partition when cleaning.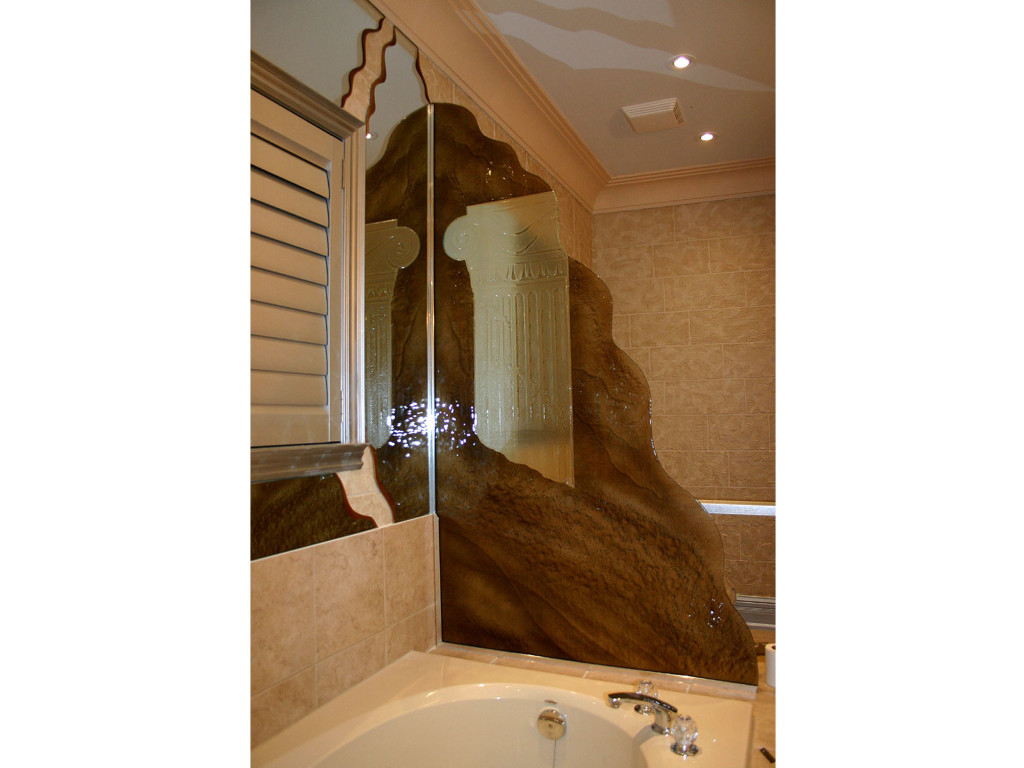 So just what do you do? Well, there are a few methods that could potentially salvage your unique decorative glass piece.
In some cases, if the damage is incredibly minor, like a few chips or a small hairline crack, glue or a similar product could reseal the glass for further use. However, this will not work in all cases and even if it does, the glue may not be a long-term solution. If it gets wet, it may fail to work at all, leading to further damage to the glass item.
Sometimes replacement glass may be able to fix the problem. Of course, this all depends on what type of glass item has broken. Is it a shower door? Replacement glass should do the trick. Is it a backsplash? That should work too. You can even try this method with damaged countertops. However, if it's a colorful or textured item, it will be nearly impossible to find similar glass for repairs.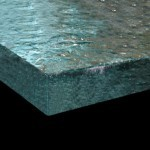 Of course, when dealing with broken glass, always be very careful to avoid cutting yourself. You should also work gently to avoid further breaking the fragile glass. Do be aware that in some cases, it's just not possible for you to take care of the job yourself. That doesn't necessarily mean the glass accent piece is a goner. You should just call a professional.
CGD Glass Countertops is a Toronto, Ontario, Canada glass manufacturing company that produces and sells decorative glass doors, panels, partitions, sinks and vanities, backsplashes, bar tops, kitchen islands, countertops, and more. These items are often customized with unique colors, textures, and sometimes even LED lighting.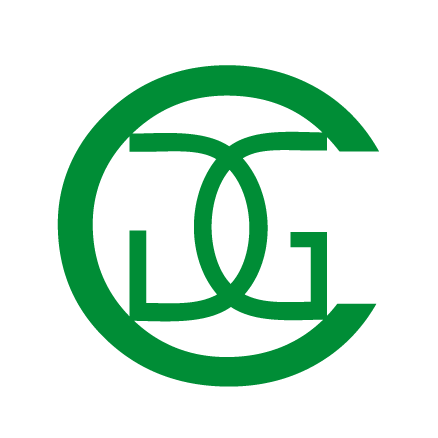 Depending on the extent of the damage, a CGD Glass Countertops professional may just suggest you get a replacement piece. If you remember the options you chose when getting your decorative glass piece in the first place, replicating it shouldn't be too difficult if you rely on CGD.
In the future, when cleaning or dealing with glass accent pieces, make sure to treat them gingerly. While glass is a fantastic material for household goods and decorative items, and while it's far from fragile if produced by a quality company, accidents do happen and glass can still break. Luckily, you can call on CGD Glass Countertops in such a situation.
Sources: http://www.ebay.com/gds/How-to-Repair-Broken-Glass-/10000000177770680/g.html