October 14, 2016 | By Mark |
You've been quietly saving and dreaming, and now a home remodeling project is finally within reach. You're so excited that you're finding it tough to narrow down your options. Just how should you remodel your home? Should you gut it and start all over? Change out rooms slowly and subtly, making minor but significant improvements? Should it be something in between?
It can be tough planning a home remodeling project. You want it to look absolutely perfect. It is your home, after all. You also want it to be timeless and contemporary so you won't have to think about remodeling again five years from now.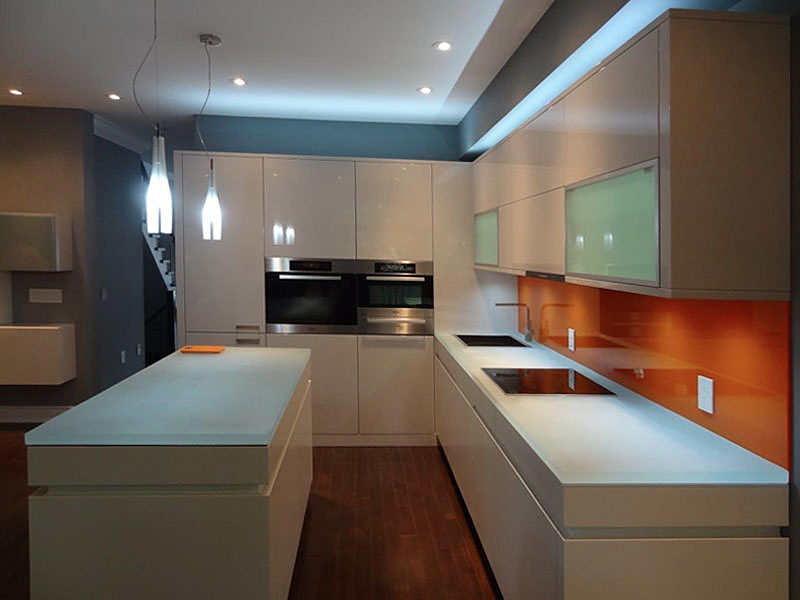 At CGD Glass Countertops in Toronto, Ontario, Canada, we want to help. We're a decorative and accent glass manufacturing company that specializes in glass countertops as well as glass doors, tabletops, bar tops, panels, partitions, sinks, backsplashes, kitchen islands, and more. When you order these glass additions from us, they don't just come as-is. We encourage our customers to engage in their creative side and customize their glass accent piece to their liking.
Need some tips on how to plan your remodeling project with CGD Glass Countertops? Here's what we recommend.
First, measure. You can't plan for a big glass accent piece like a countertop or a kitchen island if you don't correctly plan out the space in your kitchen or other room in the house. At CGD, we're happy to make all glass pieces to a customer's preferred size specifications. Be exact in your measurements. Double-check your work. If you think it would help, get a professional drawing or blueprint made.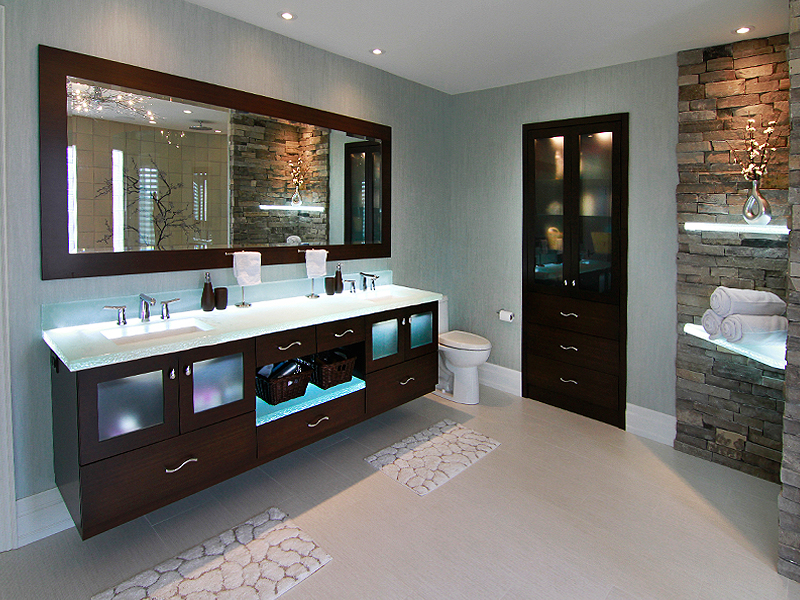 Think about colors. We're quite used to making glass quite colorful at CGD. We offer pale blue aqua clear glass bases as well as translucent glass bases. We also specialize in a service known as backpainting, where we apply paint to the back of the glass to add a fun burst of color to your glass countertop, sink, partition, or other glass addition. As you can imagine, we let you choose the colors used when backpainting. You can even select a mix of colors!
When picking colors, it helps to match your new glass addition to the rest of the room. This creates a natural sense of symmetry that will make other family members second-guess whether that glass piece was there all along. Your remodel will be effective but affordable. Who doesn't want that?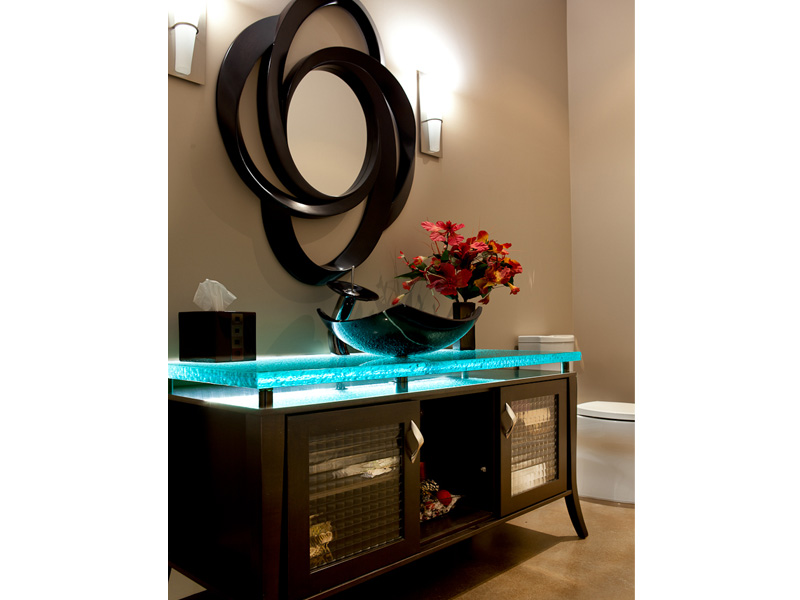 Lastly, think about textures. With our substrate layers, surface treatments, edge work, and other texturing, we can make your glass accent piece as smooth and soothing as a snowy night or as rough and pointed as the stars in the galaxy. Textures can also play nicely with other features in a room, or these can be used to make the glass accent piece the star of the show. Choose wisely!
Interested in getting started with your remodel today? Contact us at CGD Glass Countertops by phone or email. We can send along a quote so you can start budgeting.