March 15, 2016 | By Mark |
There are many benefits to having your very own home bar. You will be the hit of the block, and your friends and family will want to come over and hang out at your house. You know that your favorite drinks will always be available. You will personally clean your home bar, making it more hygienic than the pub five minutes away. You can save money compared to spending a lot on a night of drinking. Also, at the end of a fun evening, you're already home, so there's no risk of drunk driving.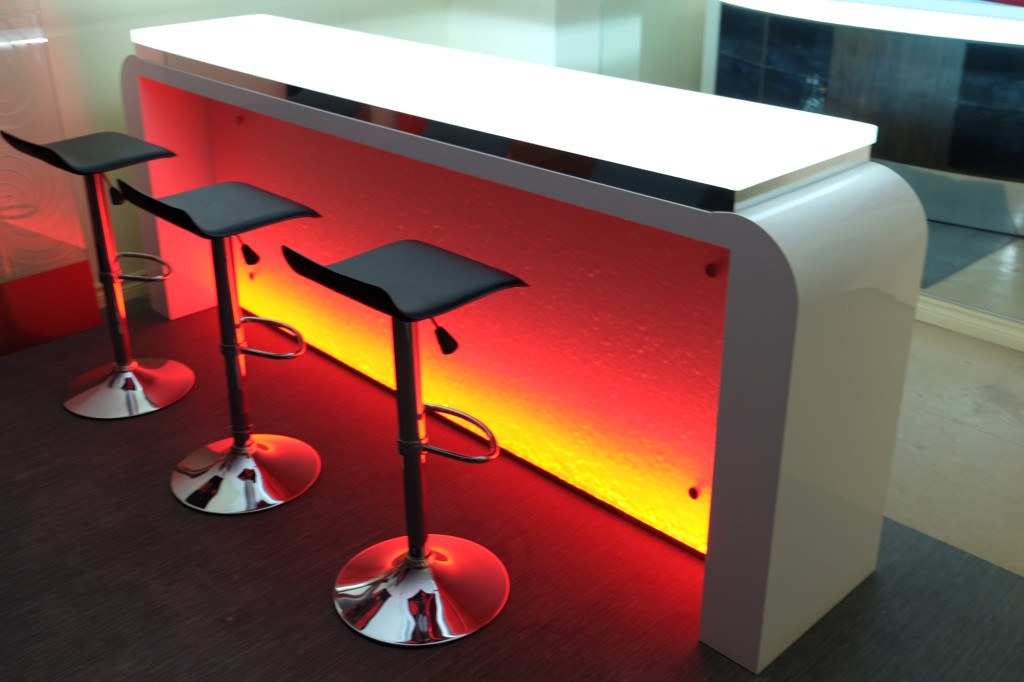 If you're considering getting your very own home bar to rival any establishments near you, you should think about more than just which brands of alcohol you plan to serve. The appearance of the bar itself also matters a lot. This part of the house will be your refuge, so it should be appealing. Glass bar tops from CGD Glass Countertops are an ideal solution. Used for both commercial pubs and residential home bars, CGD specializes in stunning glass products.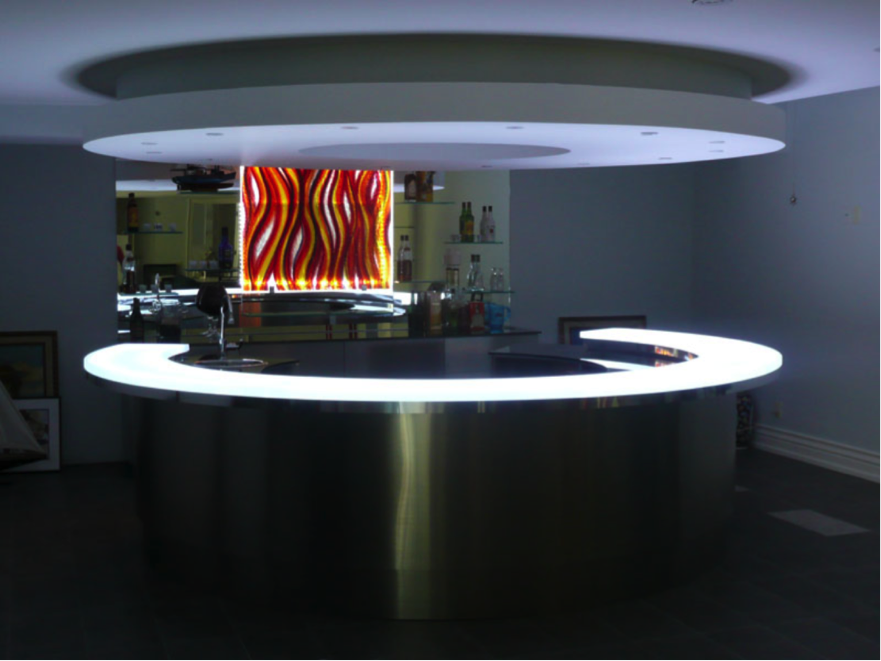 Don't worry about fragility; all glass items from CGD Glass Countertops are thick, sturdy, and sure to last. You can choose the thickness of the glass for your bar top, such as 1 ½ inches thick, 1-inch-thick, ¾ inches thick, or ½ inch thick. If you have a mental blueprint of what your ideal home bar would look like, contact CGD. The talented staff here can make the bar top to your specifications, letting you choose what the glass will look like, what the edges will look like, whether you want the glass colored, and whether you want a surface treatment.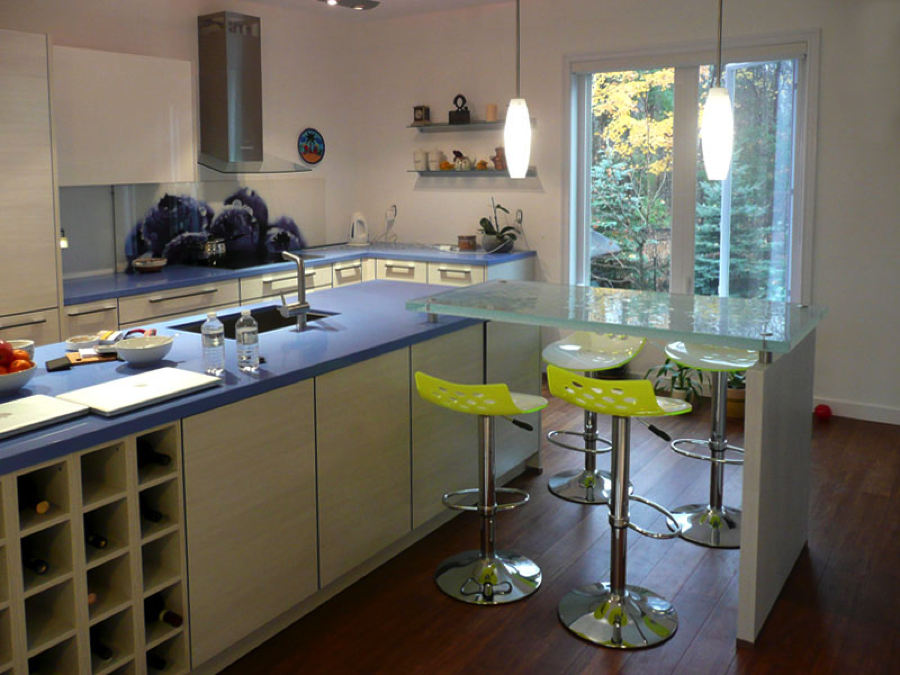 Start with an ultra-clear or aqua blue glass base with one of the thicknesses mentioned above. Next, choose from a range of textures to give your glass some character. Whether you want your bar top to look frosted, marbled, wavy, or lined, you can find these and more textures when you shop at CGD Glass Countertops. You can even ask for textured edges to match your bar top. Surface treatments can add even more interesting visual appeal.
Colorful glass will certainly attract your neighbors and buddies on weekends. The colors of the rainbow are yours to choose from, including hues like metallic jet blue, silver metallic, red, opaque amber, copper, charcoal gray, dark brown, gold, green, yellow, multicolored, and more. A substrate is worth considering if you've kept your textures sparse until this point. Colorfully painted glass really lets your textures shine.
Lastly, consider lighting up your bar with LED lights beneath the bar top from CGD Glass Countertops. This unique finishing touch adds a modern look to your bar that will make all your friends abandon their local pub to come hang out with you. Select from white LED lights or color-changing LED lights. No matter which you choose, your home bar is going to look fantastic. To get started customizing your glass bar top today, contact CGD Glass Countertops.