July 16, 2015 | By Mark |
Maintaining your glass countertop is a simple and essential way to ensure that it will stay looking as new as the day you installed it. Glass has become increasingly popular throughout the home because of the vast range of options for use, design possibilities, and durability. At CGD Glass we offer an assortment of glass countertop options as well as a variety of methods used to maintain them. Below we want to share with you the best way to keep your CGD Glass countertops looking new.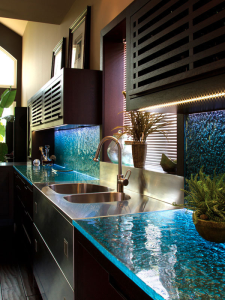 Not only do glass countertops bring beauty and a modern look to your home, they are also very easy to maintain. The key to keeping your countertops looking new is to clean any mess as soon as possible. Because glass is non-porous it makes even stuck on stains very easy to wipe down with a washcloth and warm water.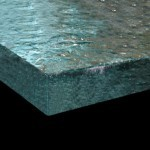 1) Wipe the countertop after any spills, this will ensure that no oils stay stuck to the glass. For some more stubborn stains, a regular glass cleaner should do the trick. You do not want to use any harsh chemicals or rough materials to wipe down the countertops.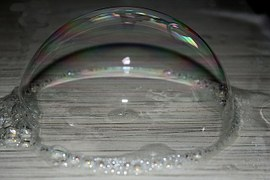 2) Make sure you are placing any heavy items down softly. Our glass countertops are almost impossible to crack but being mindful will avoid that all together. Using a small foam mat or even a towel can help create a safe barrier between the item and your countertop
3) Don't place anything on the countertop with a rough surface that could potentially scratch the glass. Investing in a cutting board is another great idea!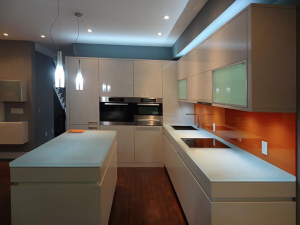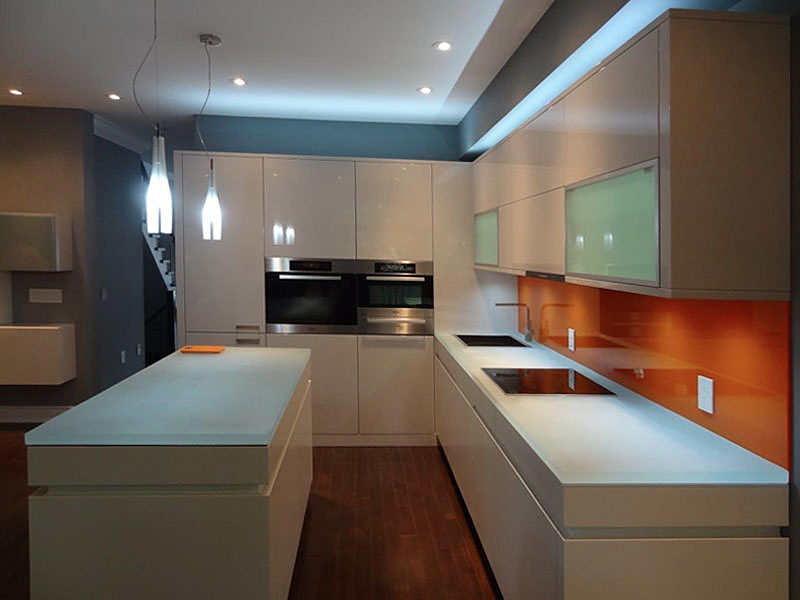 As you see glass countertops require very little maintenance but keeping some of these simple tips in mind is a good way to keep them for a lifetime. Our countertops have the ability to withstand extremely high temperatures as well as substantial weight. We infuse different chemical properties into our glass as well as added thickness to ensure its longevity.
At CGD countertops we use the newest technologies to bring the beauty and elegance of glass into your home. Whether as a countertop, backsplash, or sink we have the ability to fully customize any home project to your fitting.