CGD Glass specializes in creating some of the most gorgeous glass countertops in the world.  We have created glass countertops for all types of homes, kitchen, bathrooms, spaces, and personalities.  But one glass countertop use that is largely overlooked by many is creating a custom glass bar top for outdoor kitchens.  Glass lends itself very well as an outdoor construction element and custom glass bar tops for outdoor kitchens are a great way to impress your friends and family.   Make your next backyard event stand out with a custom glass countertop by CGD Glass!
Check out some of the recent glass countertops for outdoor kitchens CGD Glass has produced:
#1 – The below installation was created for one of our clients to enjoy with their outdoor kitchen area as a bar top, it features our white onyx glass and has a 1 ½" thickness.  It also has some beautiful cool white LED under lighting for a beautiful night time effect.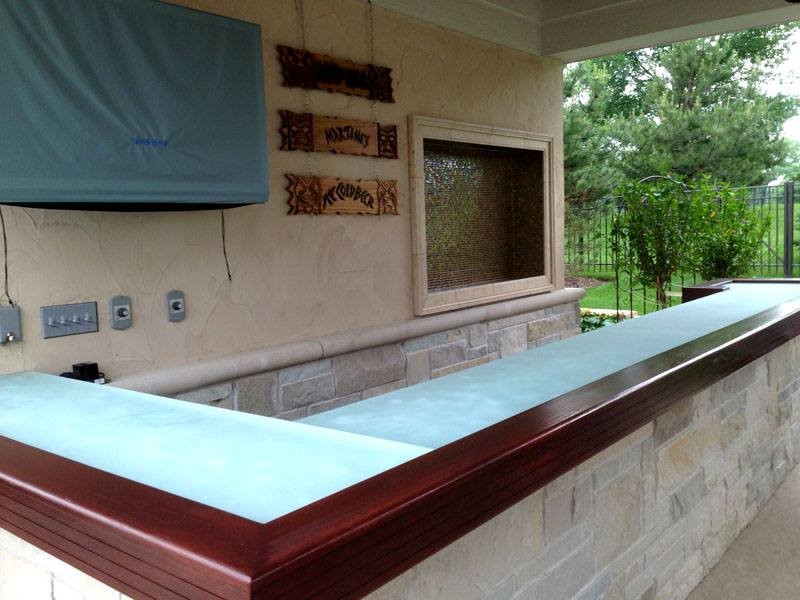 #2 – The below outdoor kitchen was designed with 1 ½" thick aqua clear glass and our melting ice texture.  It also has some beautiful cool white LED under lighting as well.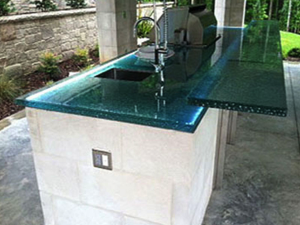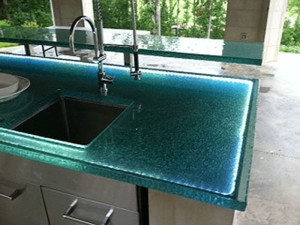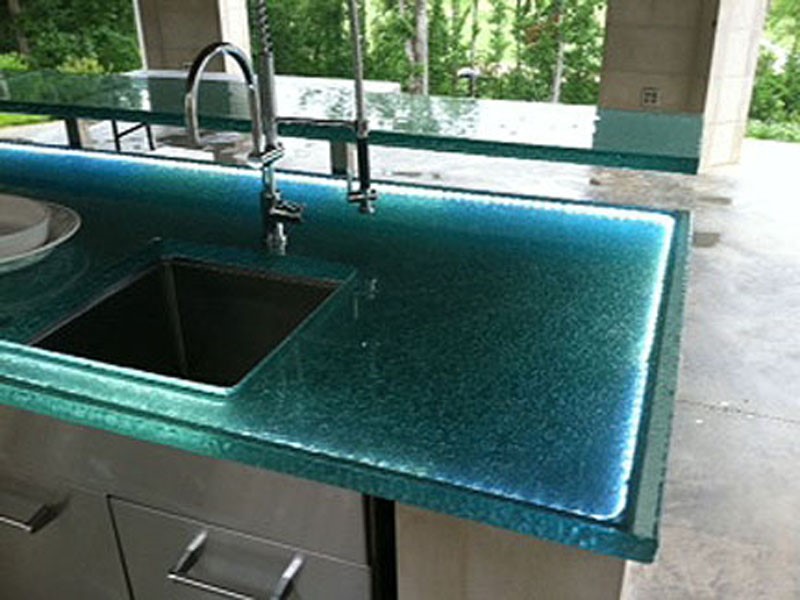 #3 – The below glass bar top is one of our favorite countertops that we have built for any of our clients.  It has some gorgeous under lit LED lighting with our 1 ½" thick aqua clear glass and melting ice texture.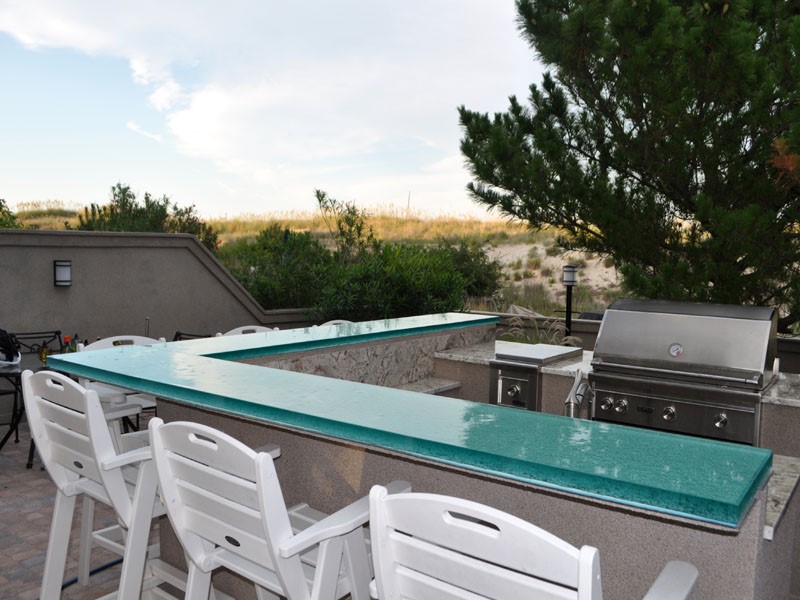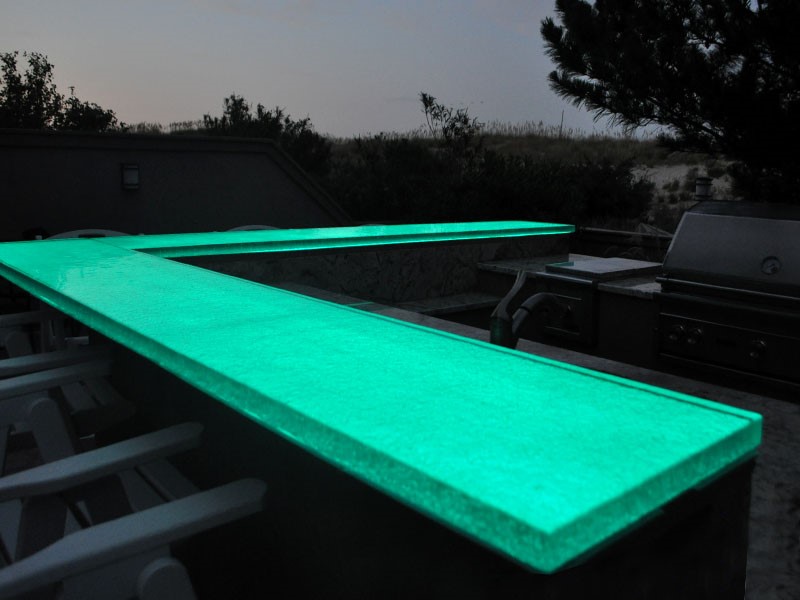 The LED lighting looks spectacular during the evening.
As you can see glass countertops lend themselves perfectly to outdoor kitchen bar tops and can truly transform your outdoor experience!  Call us today and speak with one of our glass experts to see how we can design a new glass countertop for your outdoor kitchen.