August 15, 2015 | By Mark |
Glass panels are a piece of decorative glass that can be added to many different commercial and residential spaces, but unlike glass dividers they are not meant to divide two separate spaces in one room.  With that said, glass dividers can serve a lot of different functions, such as showcasing entrances, art, signage and more.
Let's take a look through some of our recent glass panel designs:
#1 – Below is a multi-colored & textured glass panel set that adorns a private pool for one of our clients: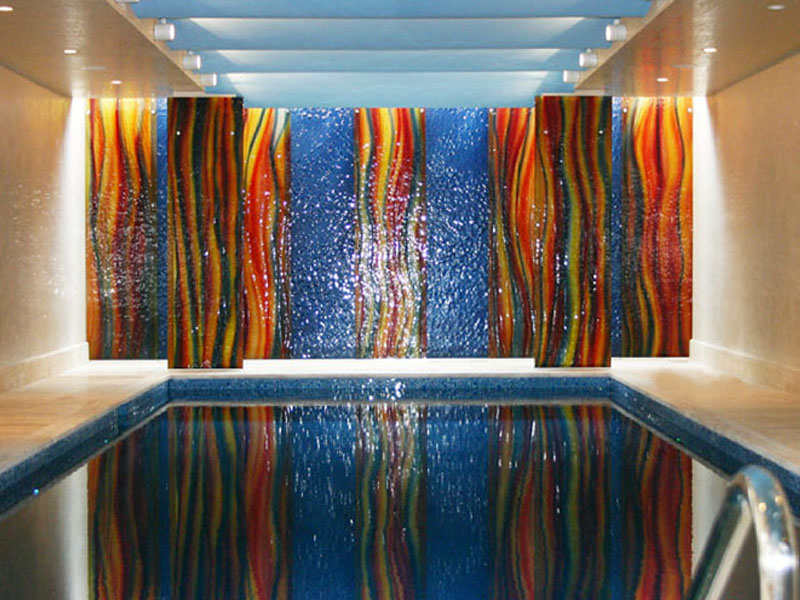 #2 – This next glass panel piece was designed for one of our clients to showcase the centerpiece of the television.  This panel has a stream texture with a custom color design.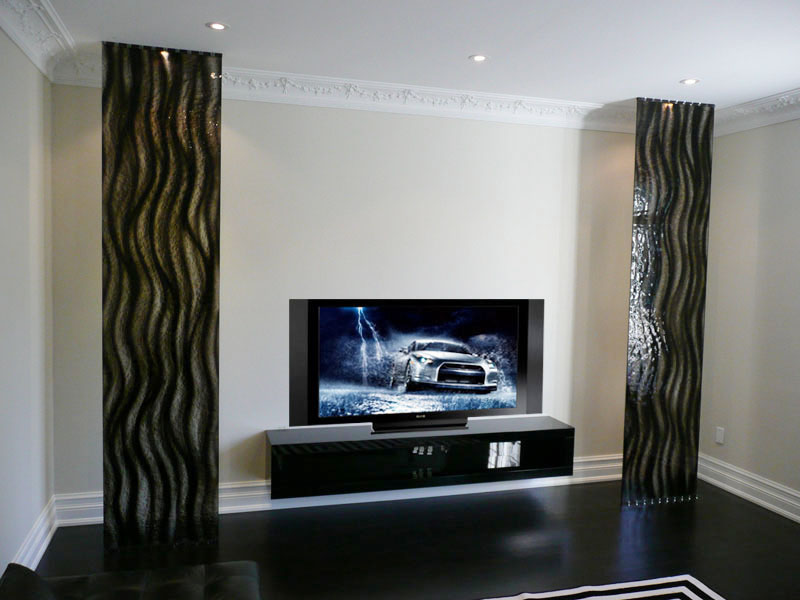 #3 – The below set of glass panels was designed for one of our client's vacation beach homes with custom sea creatures & color changing RGB lights:
#4 – The following glass panel was designed for one of our clients for their ski vacation home, showcasing an old-style ski with curved glass on the top:
For more info on our unique glass panels and our incredible custom glass work contact us today!