November 15, 2014 | By Mark |
CGD thermoformed glass countertops are unlike any other countertops in the world. Our unique designs are not only incredibly beautiful, but are also functional and extremely durable. Glass is non porous, thereby making it easier to maintain and more stain resistant that traditional materials such as stone. They offer a unique look and feel that will turn any countertop into a masterful work of art. These beautiful glass countertops can be used for both residential and commercial projects. This gives business owners an opportunity to stand out from their competition. Another incredible benefit to glass countertops is the ability to customize thickness, textures, colors, substrates, LED lighting and more. Specifically, our customized textures add a depth and beauty that is unmatched with any other countertop material. Here are a few examples of the different textures that can be installed within different parts of your home or office.
Glass Kitchen Countertops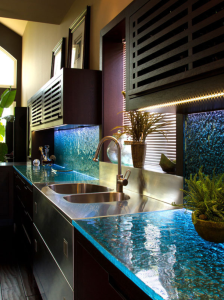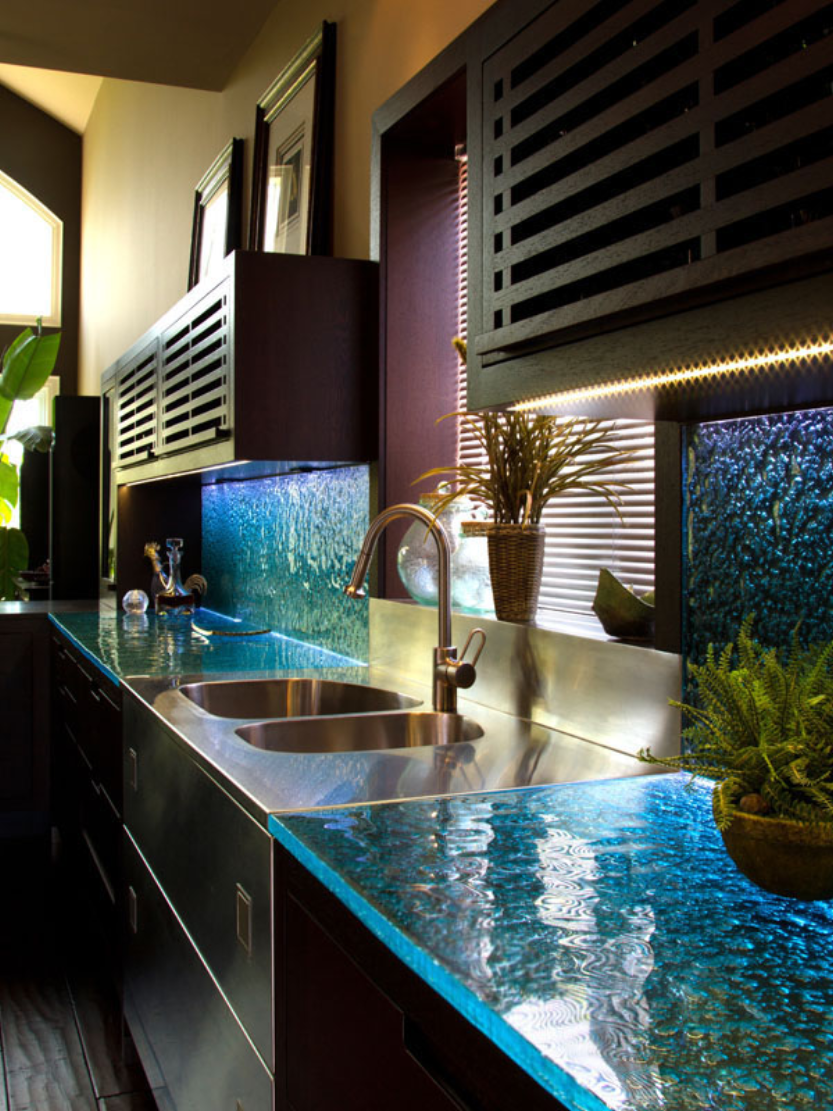 These glass kitchen countertops that CGD has created for their clients Is absolutely stunning. It features an Avalanche texture that really gives the countertop depth and uniqueness.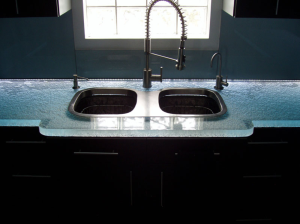 This kitchen sink features a Melting Ice texture that has a clean and smooth look to it. This specific texture can add life to your boring kitchen by adding a sense of color and balance.
 Raised Glass Countertops

These countertops offer an easier way to remodel your kitchen without having to redo the entire kitchen. They are able to do this by connecting to your current countertops through a glass-raised bar. This offers a relatively simple and cost effective method of upgrading your current kitchen's look. Raised glass countertops can also be customized to your exact specifications. Here are some examples of different textures from past projects.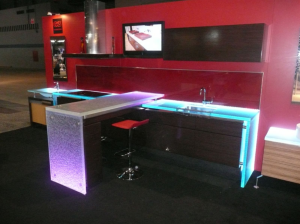 Glass Bathroom Countertops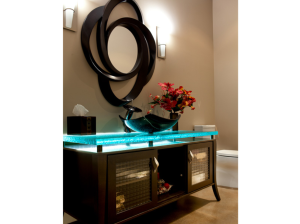 These countertops can add a sense of calmness and elegance to your bathroom. You can create a certain ambience by using certain types of textures. For more of pronounced "water" feel a customer can use Aqua Clear glass with Melting Ice texture. This adds a sense of style and artistic value that can only be found through beautiful glass countertops. Here are some examples of some of CGD's bathroom projects.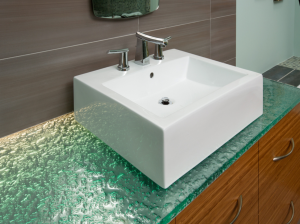 For more information on how CGD can transform your home into an artistic masterpiece, please contact us today. We would love to answer any questions you may have.
Contact Us Today: 416-398-9733