October 30, 2015 | By Mark |
Backsplashes are one of the areas of a kitchen that can make a big design impact on a low budget.  CGD Glass specializes in some very unique and special forms of glass backsplashes that can re-create and re-invent many different styles.  From solid colors, clear glass, & full art work displays to textured surfaces with backlit LED lighting, the possibilities really are endless!  Let's take a tour of some of our unique glass backsplash creations, some fully designed by our clients & created by us, while others are fully created/designed by us.
#1 – Backpainted Color Backsplash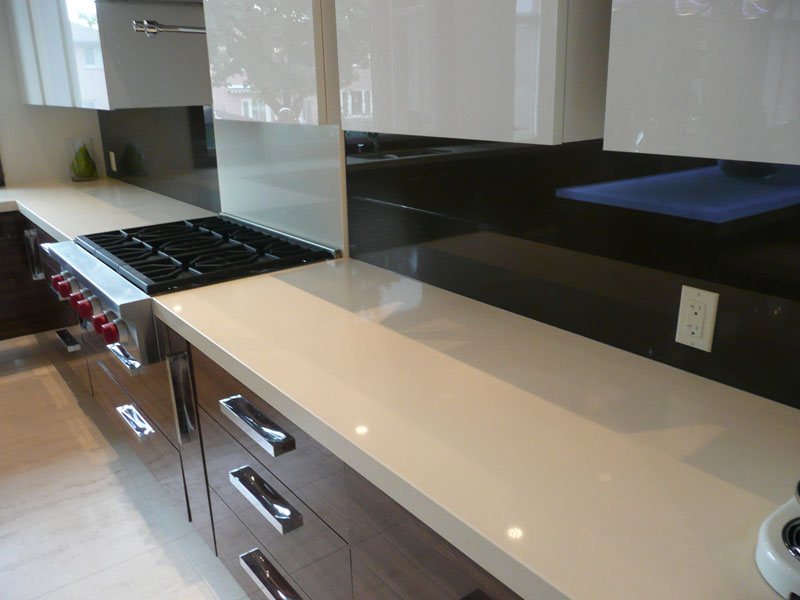 The above backsplash is a representation of a simple countertop with backpainted glass
#2 – Custom Colored Backsplash with Mosaic Patterns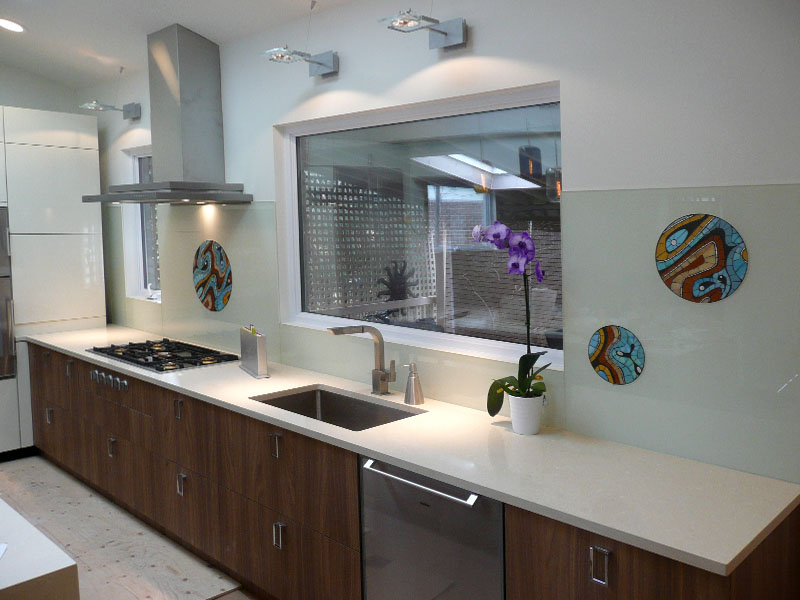 The above backsplash is a great example of our versatility, this countertop features unique mosaic patterns inserted directly into the glass
#3 – Custom Color & Textured Backsplash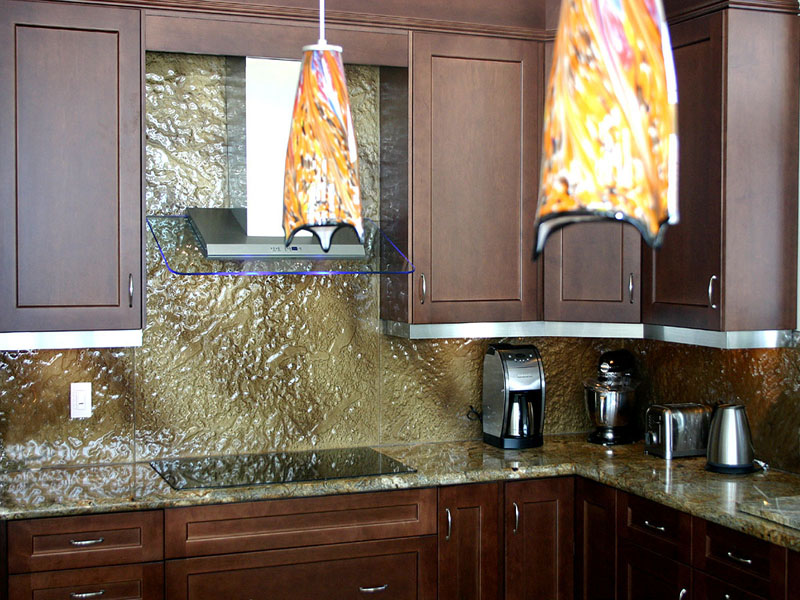 This backsplash was designed and created to match the feel of the current kitchen set-up with custom colors and textures.
#4 – Custom Texture/Etching & Colored Backsplash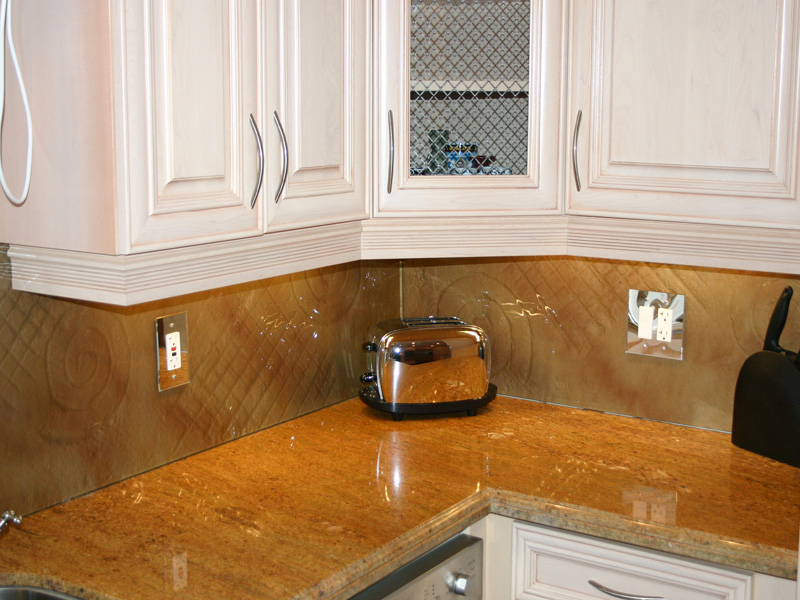 A unique combination of our "antique" color and our "forum" texture sets this backsplash apart.
#5 – Custom Backsplash with Unique Beauty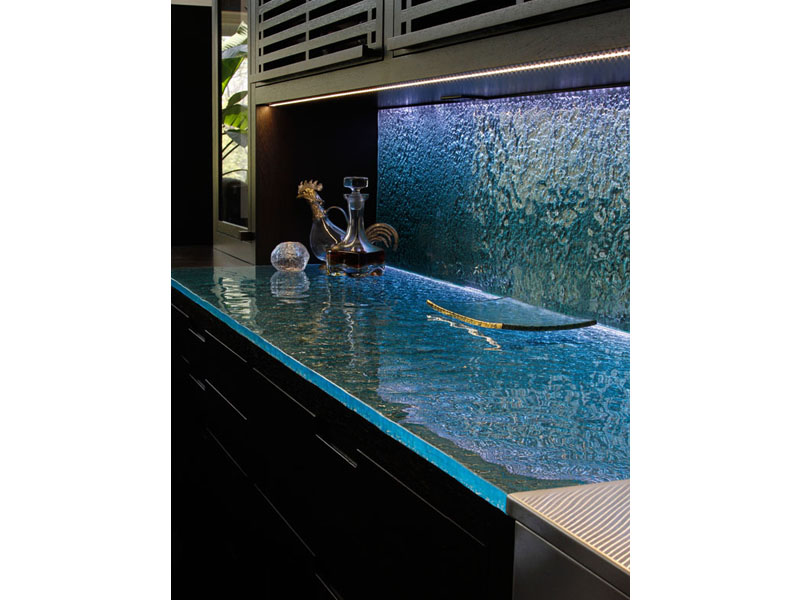 Looking for something modern? This backsplash is a beautiful combo of our aqua clear glass, melting ice texture, & LED backlighting
#6 – Custom Painted & Textured Backsplash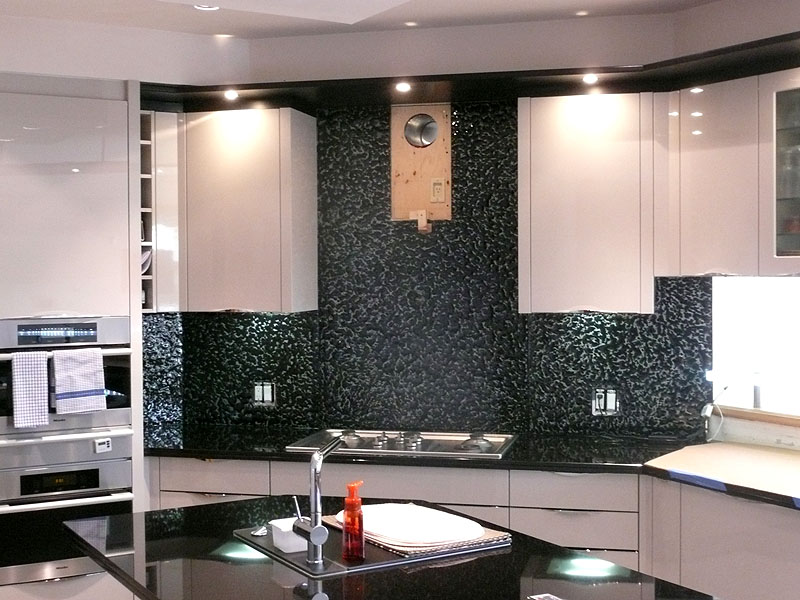 Another fantastic example of how backpainted glass with melting ice texture can create a very unique backsplash!
As you can see, the type of backsplash we can create is only limited to your creativity!  For more info on our unique glass backsplashes contact us today!