February 1, 2016 | By Mark |
Oh no, what a mess! Whether it's splattered cooking juices or water from your sink, your walls and sometimes even your cabinets take the brunt of the damage from your cooking adventures. Why be forced to clean up these areas each and every time you're in the kitchen when you can have a backsplash instead? Backsplashing is an extra layer of wood, tile, marble, glass, or any other material that keeps walls safe from liquid seepage. Even better, you can design yours yourself when you order backsplash glass from CGD Glass.
Glass is a durable and attractive material. Cleanup is easy, as you only need a wet paper towel or a cloth to wipe this down after cooking. When shopping at CGD Glass, you can customize all parts of your backsplash, such as the texture of the glass. The scrolls style looks only slightly worn on some parts of the glass for an interesting look. The avalanche style has deeper cuts throughout the glass. The semi-frost sandstorm option is touchably smooth and wavy. You can also opt for the ultra-clear sandstorm glass with even greater transparency. The melting ice style looks like just that.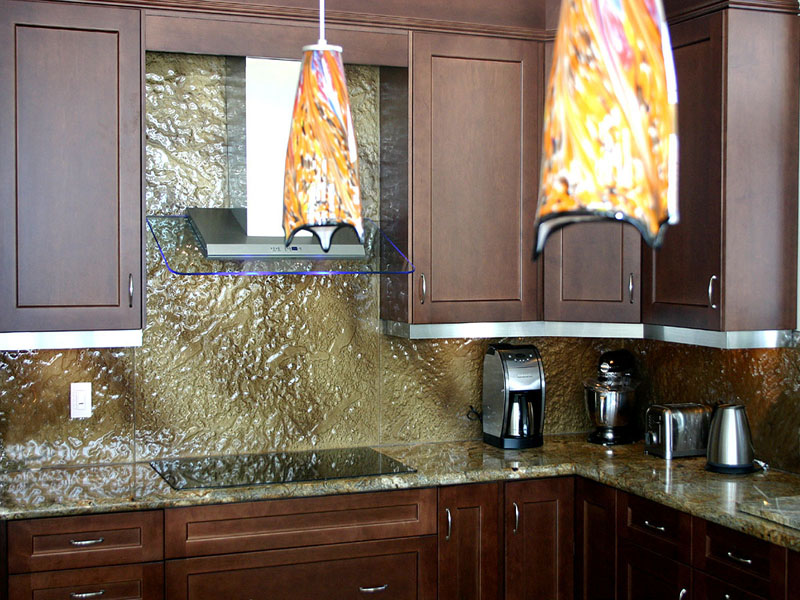 When many people think of glass, they tend to think of it as colorless and just translucent. If you order backsplashing glass that's at least 1 inch, ¾ inches, or 3/8 inches thick, CGD Glass will gladly let you choose from a rainbow of glass colors that are back-painted for bright vibrancy. If your kitchen is already a certain color, being able to match your backsplashing glass is quite useful. Select from hues like white, silver metallic, red, metallic medium gold beige, jet blue metallic, gray, metallic dark beige, and standard beige.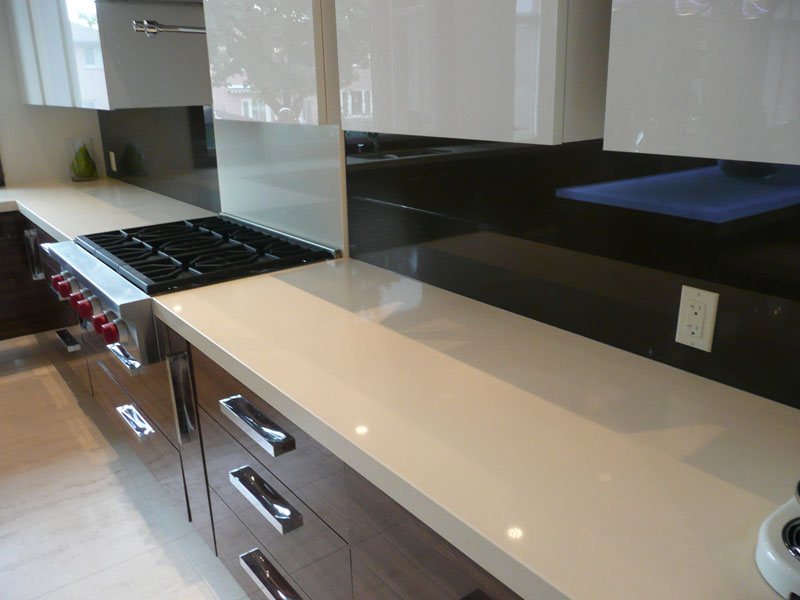 If you want a truly unique kitchen wall, one that will stun family, friends, and visitors, you can also have textured and colorful glass that is sure to impress. The white raised glass has a slightly bumpy texture; you can also get this in silver. Choose from three gold options of various levels of metallic shininess. The crisp dark brown would go with most wood interiors, and the copper would be a nice pop of color against sturdy oak cabinets. Wavy blue is for the truly bold. Those who want more traditional colors may prefer charcoal gray, black, and amber opaque.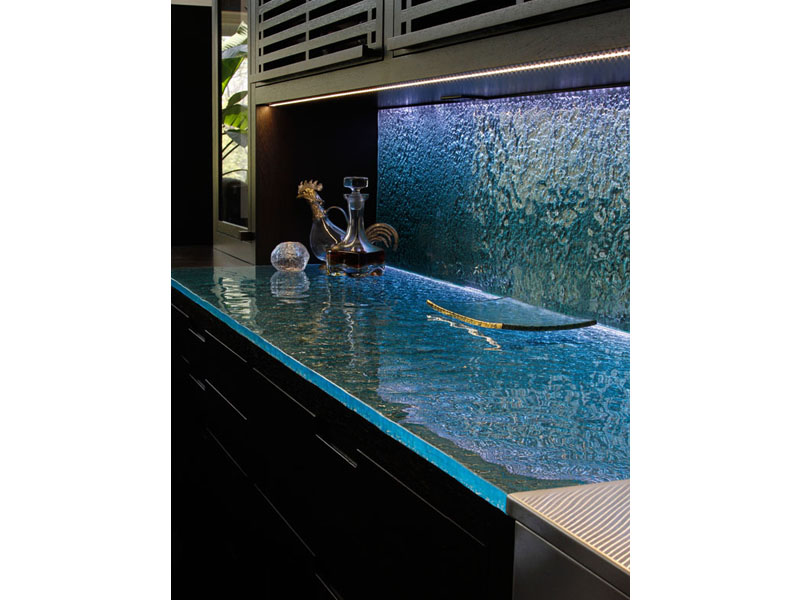 Lastly, you can get an RGB or LED light for your backsplash. Backlighting your backsplash in a colorful, bright glow is a one-of-a-kind touch. If you do a lot of your cooking at night, the light will ensure that you can clean up splashes easily without missing any spots. White lights show off the lovely glass texture that you chose, and color-changing RGB or LED lights subtly shift from one pastel hue to another.
No matter what kind of kitchen you have and what look that you envisioned for your backsplash, it's possible when you shop at CGD Glass. Stop wasting precious time cleaning your walls after cooking when you can have a beautiful backsplash. Call or email CGD Glass today to start shopping.