April 1, 2016 | By Mark |
Imagine this: You're in your kitchen preparing a meal for the family. You're so caught up in your cooking that you don't even notice until it's too late; you accidentally splashed some liquid on the walls when pouring them into the sink. The longer the stain sits, the more likely it is to set. You scrub it away with a sponge but that doesn't help. Finally, it takes some heavy-duty cleaner to really get that stain out, and even then, it's still faintly visible.
Cooking incidents like these are common, but they can kill kitchen wallpaper or pristine tile. That's why many homeowners opt to get backsplashes installed in their kitchen. These are tiles connected into various shapes that are installed above the kitchen sink. They can be made of many materials, including glass. When water or another liquid hits these, they don't stain.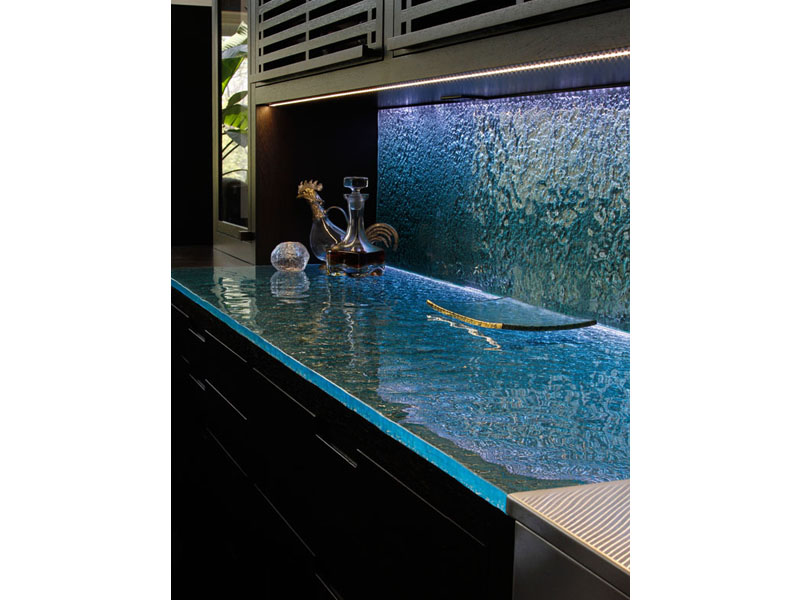 If you're thinking of getting a backsplash for your kitchen, choose a glass one from CGD Glass Countertops. This glass manufacturing company makes custom glass pieces for every room in the house, such as doors, panels, partitions, sinks, countertops, and more. You'll find that having a glass backsplash installed in your kitchen is quite beneficial.
While backsplashes can be made of ceramic or metal, glass ones from CGD Glass Countertops are renowned for their beauty. When you order from CGD, you can customize all parts of the backsplash, from the size to the shape to the texture to the color. Choose from translucent glass or pale colored glass. Backpainting provides an additional layer of color. You can even ask for LED lighting for a brighter kitchen. Choose from white light or color-changing lights. These make it so you never miss a stain when cleaning.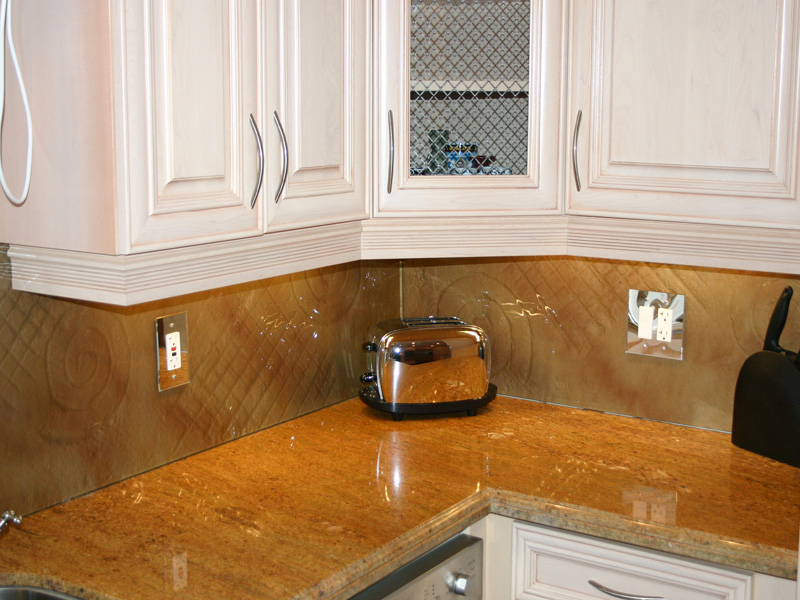 Speaking of cleaning, it's a much faster and simpler job with a glass backsplash. As mentioned, a backsplash preserves the walls and cuts back on messes.  You just simply use a cleaning cloth or a wet paper towel and rub it over the surface. The liquid will never stain the glass. It just wipes right off. Instead of having to spend lots of time cleaning up the kitchen after slaving over a meal, you can just go relax after dinner.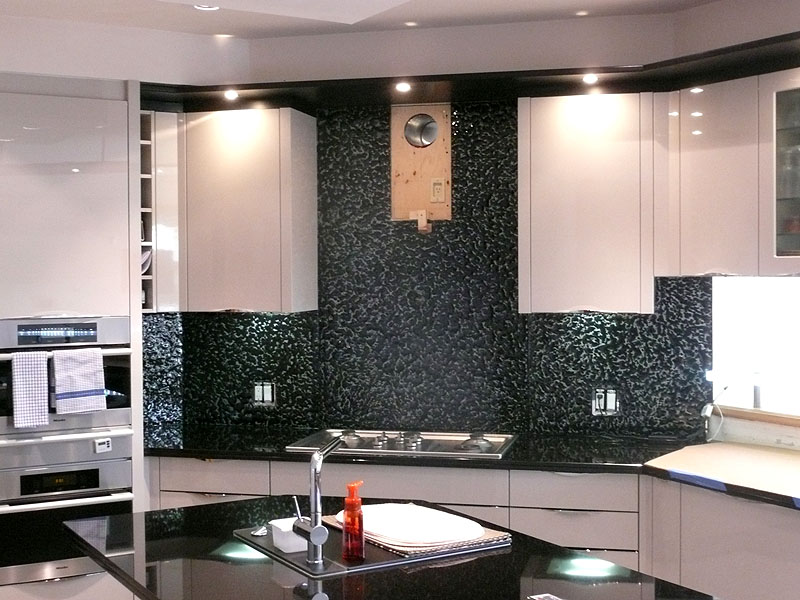 Another benefit of glass is its affordability. If you're trying to remodel your kitchen on a budget, or if you realize that you need a backsplash but you don't want to spend a lot of money, you'll be amazed at how cost-effective it is to order glass kitchen accents from CGD Glass Countertops. Before any work begins, you can ask for a quote so you know exactly how much you'll spend. For the price you pay, the glass is thick and sure to last for years to come with little maintenance.
If you're ready to order your glass backsplash from CGD Glass Countertops today, just measure the wall space in your kitchen. Send that along (blueprints work too) with some contact information and you'll receive your quote. Don't settle for another day with messy, sticky, stained walls when you can have a gorgeous glass backsplash from CGD Glass Countertops.